3 Media Stocks in Focus: Disney to Consolidate, News Corp's Shares Decline, Dish Sees Growth in Broadband
Walt Disney Co. (NYSE:DIS): Disney says that it plans to combine the games and media groups within its Interactive operations to push for a more unified business strategy, and has appointed Jimmy Pitaro the leading executive for the unit. This means that John Pleasants will be let go, though he will be on board as a consultant for a few months. With both of their contracts nearing expiration, the transition point came at a "natural" time for CEO Bob Iger.

News Corp. (NASDAQ:NWSA): Shares are trading lower as News Corp. booked a 2.8 percent decline in first-quarter revenue, to $2.07 billion, below the analyst consensus of $2.18 billion. The news division — including papers in the U.S., UK, and Australia – saw revenue fall 10 percent to $1.5 billion, as Australia's weak performance was attributable for most of the decline. Advertising fell 12 percent as sales from circulation and subscription fell 6 percent.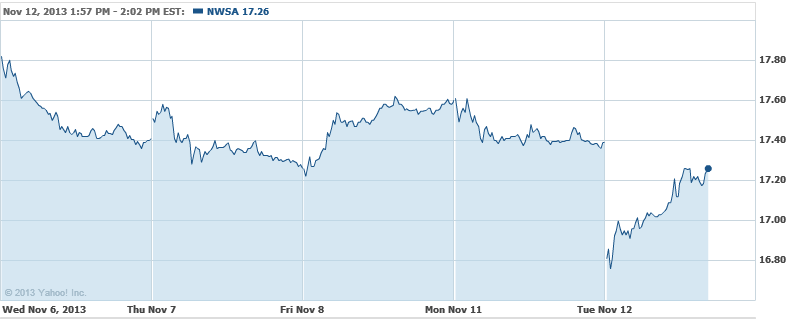 Dish Network Corp. (NASDAQ:DISH): Shares are up nearly 4 percent as Dish reports that it added almost 75,000 net broadband subscribers in the third quarter, to bring its total broadband subscriber base to 385,000. Some 35,000 pay-TV customers were brought on, for a total of 14.09 million pay-TV subscribers. The average revenue per subscriber was $81.05, up 5.3 percent over the year prior.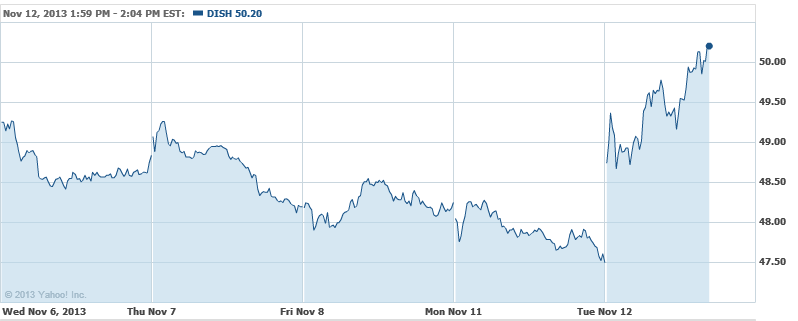 Don't Miss: Dish Network Beats the Bears as More Subscribers Tune In.