3 Media Stocks in Focus: FCC Issues Warning for CBS and Time Warner, Comcast Acqui-Hires Stringwire, and Sony Scores with 'Elysium'
CBS (NYSE:CBS): Though the Federal Communications Commission previously said it wasn't going to wade into the CBS-Time Warner Cable (NYSE:TWC) carriage argument, it seems to be nearing the end of its rope and has issued a warning that leaves all subtlety aside. The interim chairwoman of the agency warned the two companies that they need to settle the matter, or she will take "appropriate action." Time Warner customers in several cities missed pre-season NFL games for their local teams over the weekend due to the companies' inability to settle the carriage matters.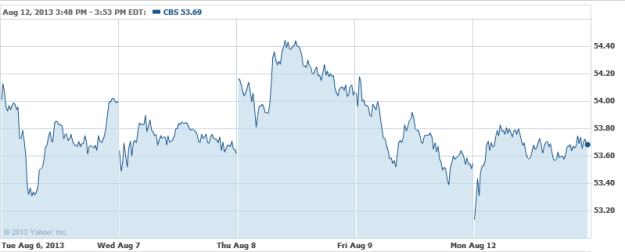 Comcast Corp. (NASDAQ:CMCSA): The New York Times is reporting that NBC is planning to announce the acquisition of Stringwire, an Internet-based service that will help the network bring technology to stream live video to its control rooms for rebroadcast. No terms of the deal were disclosed.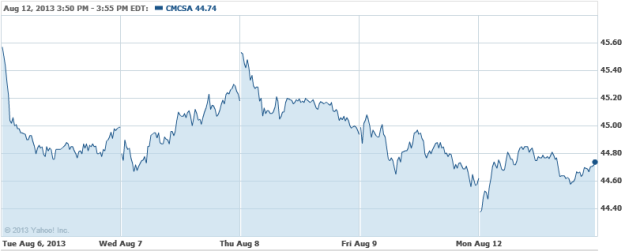 Sony Corp. (NYSE:SNE): Sony's Elysium made a substantial $30.5 million box office splash over the weekend as Matt Damon and Jodie Foster offered some start power to Neill Blomkamp's follow-up to District 9. Though the flick brought in about $7 million less than District 9, Forbes points out that it is "an R-rated, wholly original science-fiction action picture" that performed admirably.