3 Media Stocks in Focus: IMAX Moves Into Berlin, Dish Drops Sprint Bid, and Disney Gets Bumped By Goldman
IMAX (NASDAQ:IMAX): IMAX has inked a revenue sharing contract with Cinestar, based in Germany. Under the agreement, Cinestar will be able to use IMAX's latest laser digital projection system in its theater in Berlin. "Germany is a large and under-penetrated market for IMAX and we believe that strong partnerships with premium exhibitors are key to supporting our network expansion efforts," the company said in its statement.

Dish Network (NASDAQ:DISH): By letting its Sprint (NYSE:S) bid deadline expire, Dish has effectively dropped out of the auction for the third largest wireless carrier, and cleared the way for Japan's Softbank Corp. to move in to purchase the firm. Sprint's actions "have made it impracticable for Dish to submit a revised offer by the June 18 deadline," Englewood, Colorado-based Dish said in a statement yesterday. "We will consider our options with respect to Sprint while focusing on a separate offer for a stake in Clearwire (NASDAQ:CLWR)," Dish said.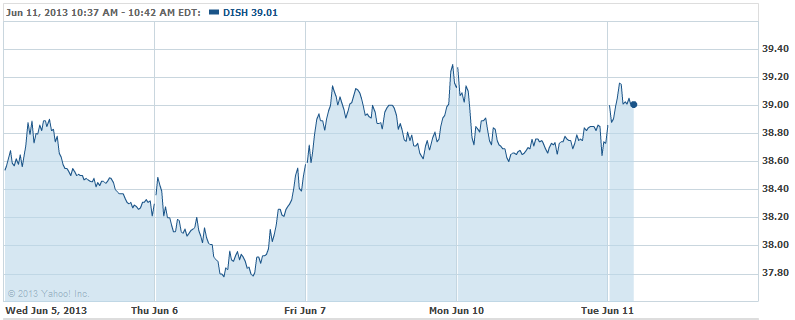 Disney (NYSE:DIS): Goldman Sachs has taken Disney from Conviction Buy to Neutral, due to increased competition for ESPN from the Fox Sports 1 launch in August, as well as higher sports cost step-ups from new rights deals. The price target remains $70.

Don't Miss: Here's Why Netflix Is a Pain on Verizon.