3 Media Stocks In Focus: Netflix Attracts Bulls, News Corp. to Become Two, and Redbox Needs an Overhaul
Netflix (NASDAQ:NFLX): Lazard joins the pen of Netflix bulls, after boosting its price target for the company from $250 (already a generous target for the company) to what is possibly the highest target on the company at $325. The firm said that its margins could eventually reach the point that HBO and other premium services are at now.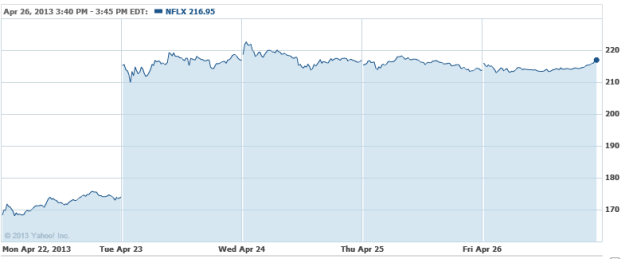 News Corp. (NASDAQ:NWSA) (NASDAQ:NWS): If the company can hit its targets after a spin off of its 21st Century Fox entertainment arm, chief executive Rupert Murdock will be in for quite the pay day — almost $30 million, to be specific. That figure, which includes a base salary of $8.1 million, a target bonus of $12.5 million, and long-term incentives of $7.7 million, would be a 15 percent pay increase over last year's compensation. A company 8-K filing revealed that the company will be splitting into two, with Murdock being compensated from both.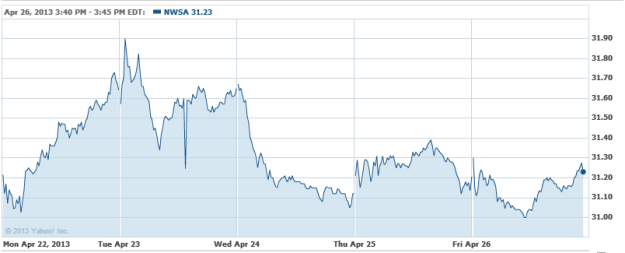 Coinstar (NASDAQ:CSTR): Earnings passed expectations, while revenue missed for the company, which operated the Redbox DVD rental machines, and the Coinstar change counters. Earnings of $0.93 beat by $0.07, though revenues of $574.7 million were short of the $580 million expectations. Sliding revenue from its Redbox division, as well as increased expenses contributed to the net profit decline of 58 percent year-over-year. The company also noted that while the vendor locations remained unchanged at 47,000, the the firm aims to improve Redbox's performance by increasing the number of movies and relocating kiosks from lower-performing locations.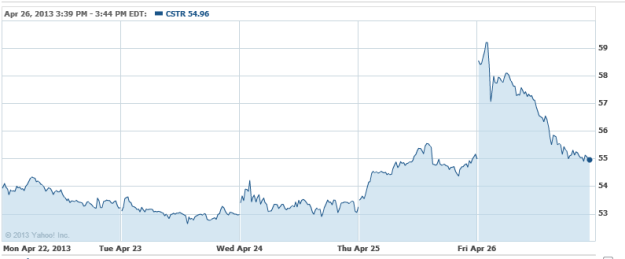 Don't Miss: Has Farmville 2 Put Zynga Back On Track?