3 Media Stocks in Focus: Netflix Brushes Off a Loss, Comcast and Viacom Submit Quarterly Reports
Netflix (NASDAQ:NFLX): On Wednesday, Netflix's online streaming library will shrink by roughly 2,000 titles, as MGM, Universal, and Warner Bros. pull their content, to boost exclusivity of the Warner Archive Instant service, which costs more and offers less. Netflix takes the news in stride, calling it "business as usual," while noting that it has added 500-plus titles simultaneously.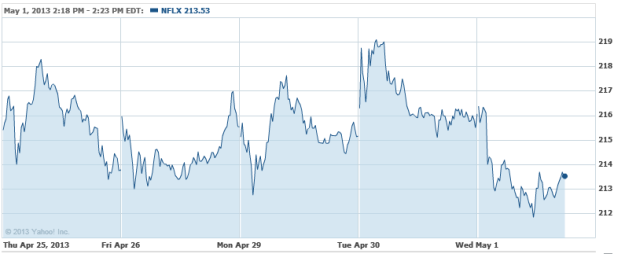 Comcast Corp. (NASDAQ:CMCSA): Though broadcasting revenues were down, strong performance from NBCUniversal helped spur revenue growth of 4.7 percent, clocking in at $15.31 billion for the quarter — just $0.15 billion shy of estimates. Earnings per share of $0.51 beat projections by $0.01, and cash flow and operating income also showed healthy growth. A gain of 583,000 new high-speed Internet and voice customers during the quarter takes the company's total to 51.9 million.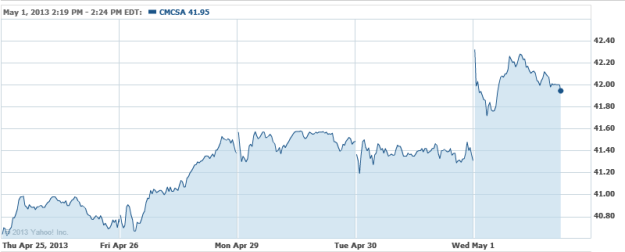 Viacom (NYSE:VIAB): Stocks are running high for Viacom, as it surpassed its earning estimates for the quarter but fell short of its revenue expectations. EPS of $0.96 was enough to beat by $0.01, but revenues of $3.14 billion just barely missed by $0.06 billion. Humble growth was observed in advertising revenue, and increases in revenue in the Media Networks segment increased 2 percent to $2.23 billion to help offset a 20 percent decline in Filmed Entertainment revenue.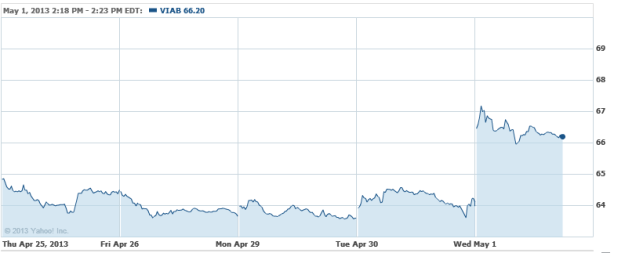 Investing Insights: Should Investors Stay Away from Zynga?