3 Media Stocks In Focus: Netflix Butts With BBC, Coinstar Looks to Improve Redbox, and Disney Sets Sights on Shanghai
Netflix (NASDAQ:NFLX): Content chief Ted Sarandos took a stab or two at Britain's BBC, over the decision it made to withhold its licensing for kids shows for five years. As a result, Netflix's U.K. service must offer more U.S. shows, while the British public broadcaster's commercial arm, BBC Worldwide, loses out on additional revenue, Sarandos said. "It is a huge mistake — kids' brands are very short life cycles, and I'm not willing to pay anything for those things five years later," he explained. "The best commercial decision possible is to license content while it has a shelf life."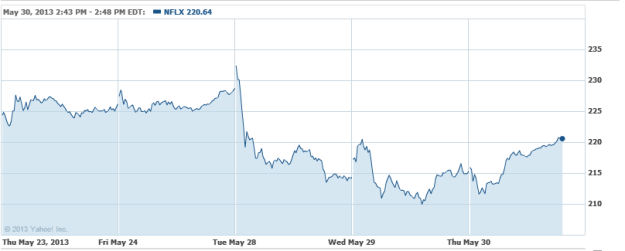 Coinstar (NASDAQ:CSTR): Coinstar's Vertical Merchandising Zone, or VMZ, initiative which could increase the capacity of individual Redbox kiosks by more than 80 discs could push accretion of $1.11 to its 2014 earnings estimate. Piper keeps an Overweight rating on Coinstar, with a $65 price target.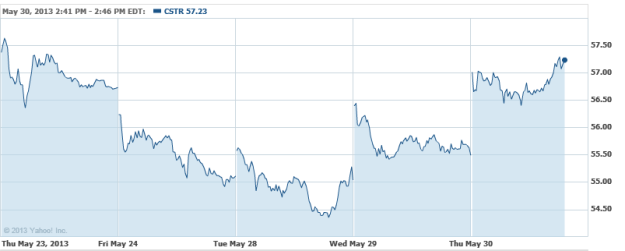 Disney (NYSE:DIS): At the Nomura media conference, Disney CFO Jay Rasulo mused on the long-term opportunity in Shanghai, and said it is large enough for the theme park to eventually become the company's second largest. Rasulo indicated that the company has (so far) had smooth dealings with the Chinese government, and noted that the company learned its lesson after over-estimating its capacity in France.

Don't Miss: Is Dish's Clearwire Bid a Sign of Concern?