3 Media Stocks in Focus: Netflix Eyes Full Films, Outerwall's Redbox Hits PS3, Dish Has Growth Potential
Netflix Inc. (NASDAQ:NFLX): "What we're trying to do for TV, the model should extend pretty nicely to movies. Meaning, why not premiere movies on Netflix, the same day they're opening in theaters?" said Netflix content chief Ted Sarandos. "And not little movies … Why not big movies? Why not follow the consumers' desire to watch things when they want?" Sarandos's comments spurred speculation that Netflix may finance some big-budget films in the future after CFO David Well suggested on the third-quarter conference call that his company would keep an open mind on the subject.

Outerwall Inc. (NASDAQ:OUTR): Outerwall's Redbox Instant joint venture with Verizon Communications (NYSE:VZ) is now available for the PlayStation 3, where it will join the incumbent Netflix and Amazon Instant apps on Sony's gaming platform. The move could help boost the subscriber base for the service, which analysts feel is a crucial component to Redbox's success; a Redbox Instant subscription costs $8 per month and includes DVD and streaming rental rights.

Dish Network (NASDAQ:DISH): Brean Capital raised its price target on Dish to $54 from $49 on the belief that the company is potentially on a pathway to significant value creation; the firm expects Dish to regain its position as a low-cost provider and make a return to subscriber growth, which will capture market share and create significant shareholder value. The firm rates Dish shares a Buy.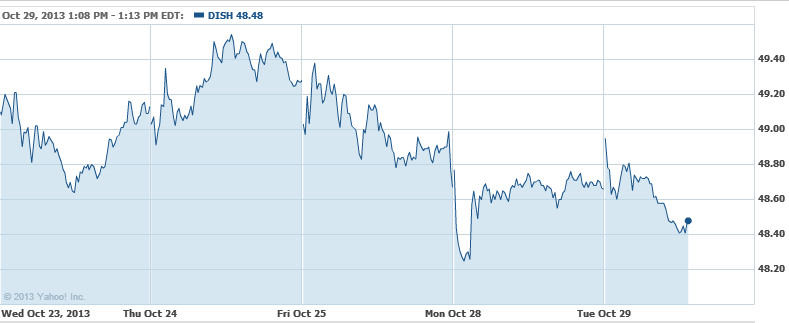 Don't Miss: Is Dish Poised to Become a Force in Mobile Broadband?