3 Media Stocks in Focus: Netflix Negotiates, Time Warner's Film Success, Disney Steps Back
Netflix Inc. (NASDAQ:NFLX): Netflix is apparently engaging in discussions with a handful of cable-television operators, Comcast (NASDAQ:CMCSA) and Time Warner Cable (NYSE:TWC) among them, in efforts to work out partnerships that would see Netflix's streaming service brought to broadcasters' set-top boxes. Bloomberg notes that the talks suggest cable operators increasingly see Netflix's $7.99 monthly service as a tool to attract and retain customers, rather than a threat that will lead to cord-cutting.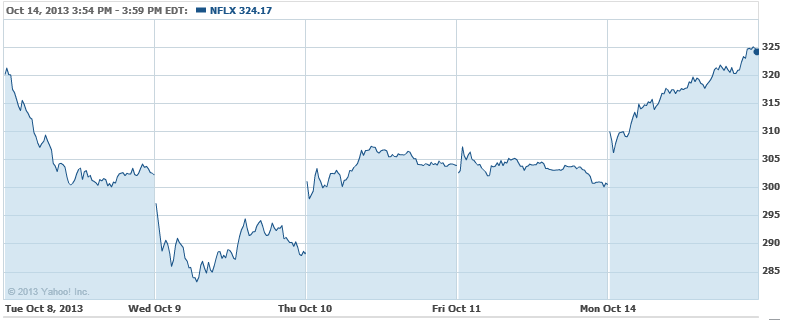 Time Warner (NYSE:TWX): Time Warner's new flick, Gravity, led the box office for the second weekend in a row, pulling in an estimated $44.3 million. However, the news just gets better for the movie, which stars George Clooney and Sandra Bullock, as it has been approved for Chinese viewership, according to The Hollywood Reporter. Chances are it will likely do quite well in the world's second largest movie market, where the IMAX format should serve the film especially well.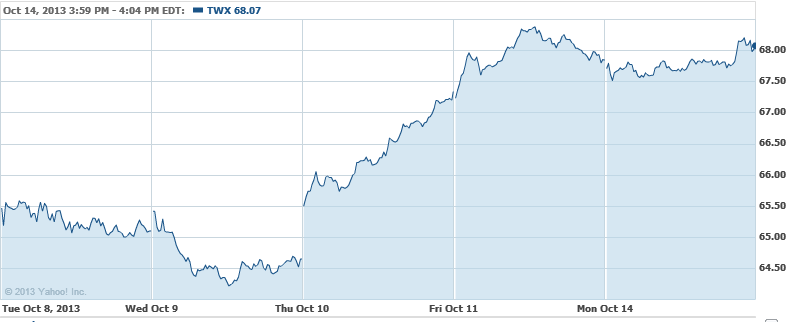 Walt Disney Co. (NYSE:DIS): Disney has so far decided not to sue Randy Moore for filming the movie Escape from Tomorrow inside the grounds of Disney theme parks without permission. Moore's film showcases the supposed dark side of the theme parks, telling the story of a man who loses his grip on reality while on a vacation. The company has declined to comment, perhaps thinking it better to not give any more publicity to the movie than it has currently acquired.

Don't Miss: 5 Films That Started at the Top and Never Let Up.