3 Media Stocks in Focus: Netflix Reaches to Families, News Corp.'s Hacking Scandal, and AOL's Patch Problem
Netflix (NASDAQ:NFLX): Netflix has announced the launch of Netflix Families in the United Kingdom, with family summer entertainment as its target. The new service will fill the Netflix queues with trusted recommendations of popular family TV shows and movies, information on the best ways to stream, and videos about how other families use Netflix.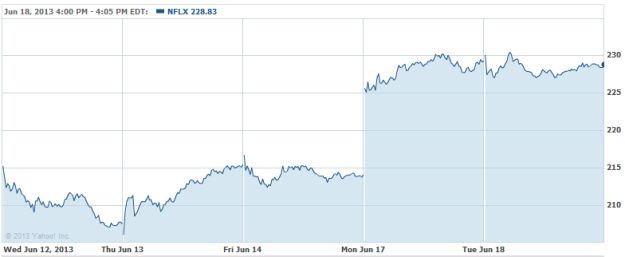 News Corp. (NASDAQ:NWSA): A former stunt double for Angelina Jolie has sued News Corp. over phone hacking allegations. Eunice Huthart sued the company, and its subsidiary News International, saying that it gave orders to hack her phone in efforts to seek information about Jolie. Huthart claims Jolie told her several times she had called her and left messages, and that she did not receive them because they had already been listened to, among numerous other claims.
AOL (NYSE:AOL): AOL's Patch program has been beaten and abused, but now appears to be turning itself around, and towards profitability. The company's take on local news has been a money pit historically, is facing its maker this year, at least according to Macquarie's Benjamin Schachter. "Investors have been frustrated for a long time," said Schachter, who has a neutral rating on AOL. "If they don't get to profitability, they'll probably cut it. It's going to be a challenge."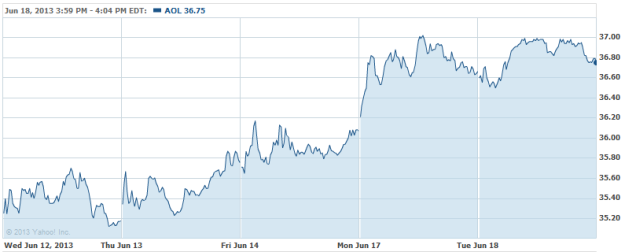 Don't Miss: Does the Movie "Syrup" Mirror Today's Business World?