3 Media Stocks in Focus: Netflix Thwarts Piracy, News Corp's Hacking Scandal Continues, and Time Warner Cable Ponders Aereo
Netflix (NASDAQ:NFLX): It seems that agencies who advocate against piracy should be thanking Netflix, given that the streaming service has a substantial impact on online piracy in regions with access, at least according to Ted Sarandos, chief content officer for Netflix. "The best way to combat piracy isn't legislatively or criminally but by giving good options. One of the side effects of growth of content is an expectation to have access to it. You can't use the internet as a marketing vehicle and then not as a delivery vehicle," he said. Streaming services like Netflix offer unlimited content for a fairly minimal price, and substantially better quality, too.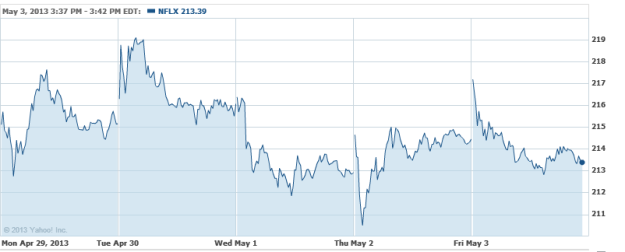 News Corp. (NASDAQ:NWSA): The bodyguard of Rebekah Brooks, the CEO of News Corp.'s U.K. wing, has been charged with perverting the course of justice for his role in a phone-hacking scandal which shut down the News of the World tabloid as a result. David Johnson is accused of hiding evidence such as computers and other items from the Metropolitan Police, during the investigation. Brooks has been charged with phone hacking and bribery.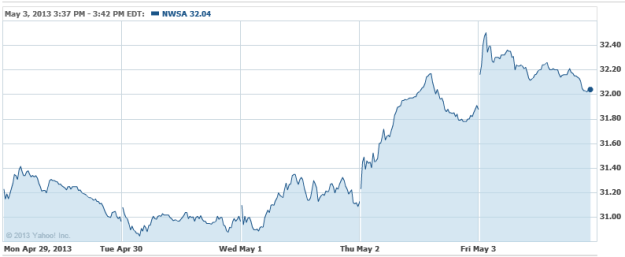 Time Warner Cable (NYSE:TWC): CEO Glen Britt has branched off from the pack, saying that if start-up firm Aereo wins its court case, Time Warner might just have to jump on board with it. Aereo, which streams content from TV broadcasters like Time Warner, has created a firestorm in the industry, and caused major networks to band together in attempts to bring it down. His comments indicate that the broadcasting community might be seeing the leap to the web as being unavoidable.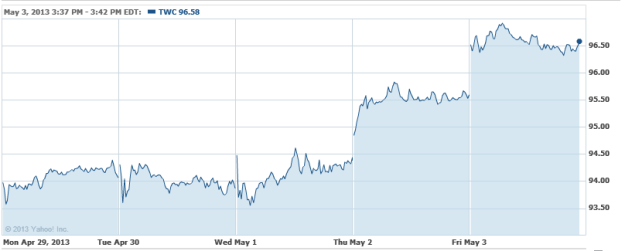 Don't Miss: Whose Back Does the Next FCC Chairman Have?