3 Media Stocks in Focus: Netflix's Annual Spending, Disney's Firm Position, and DirecTV's New Remote
Netflix (NASDAQ:NFLX): According to TechCrunch, Netflix spends roughly $2 billion annually on licensing fees and its original programming, such as House of Cards. Another $350 million is spent on improving its services and infrastructure. The "vast majority" of the money goes to licensing past-season shows and movie material, while the smaller portion is spent on production. The company has also learned some lessons as its service becomes more ubiquitous.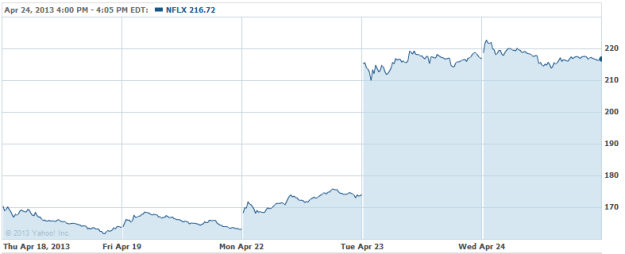 Disney (NYSE:DIS): With its film studios, cable channels, theme parks and retail stores, Barron's is making its case for Disney. The improving economy will do well for the entertainment company, and given the diversity of its portfolio (ESPN, anyone?) the company is well poised to do well provided that the American economy continues to do well. Although the shares are not cheap, Barron's argues that they are still an attractive value given the company's positioning.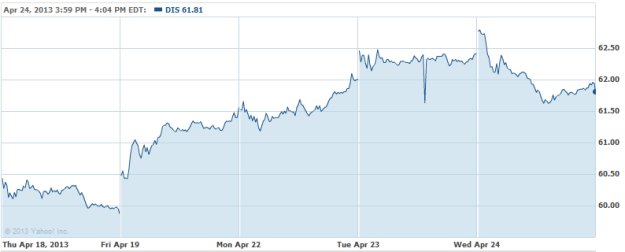 DirecTV (NASDAQ:DTV): With voice activation becoming standard equipment on smartphones, it was only a matter of time before the technology reached televisions. Reportedly, DirecTV is using the same technology found in Apple's (NASDAQ:AAPL) Siri, plugging it into an iPhone based remote that will allow users to voice-search for programs, such as finding movies listed with a specific actor. Tony Goncalves, DirecTV's senior vice president of digital entertainment products, hailed it as "the next leap in navigation."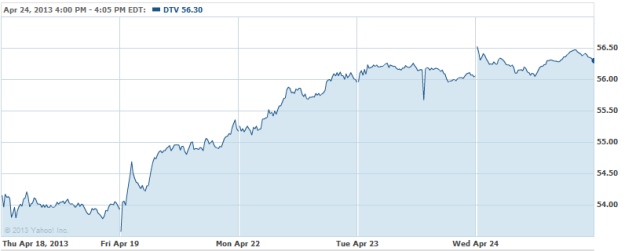 Don't Miss: Can Netflix Keep the Euphoria Alive?