3 Media Stocks in Focus: Netflix's Dutch Deal, Time Warner Revives Ovation, AOL's Huffington Details
Netflix (NASDAQ:NFLX): Netflix has inked an agreement with Walt Disney Studios (NYSE:DIS) that gives the former exclusive pay-TV rights in the Netherlands for all animated and live action films Disney releases in the region. Slated to begin next year, the terms include both new and library products and features titles from all of Disney's studios, The Hollywood Reporter says.
Time Warner Cable (NYSE:TWC): Time Warner Cable will be bringing the Ovation network back online, 10 months after the cable provider dropped the network in efforts to shed its lower-rated channels. At the time, Time Warner Cable said that Ovation was "among the poorest performing networks" watched by "less than 1 percent of our customers on any given day." However, Ovation has now apparently "significantly increased its original programming," enough to persuade Time Warner to give it another chance.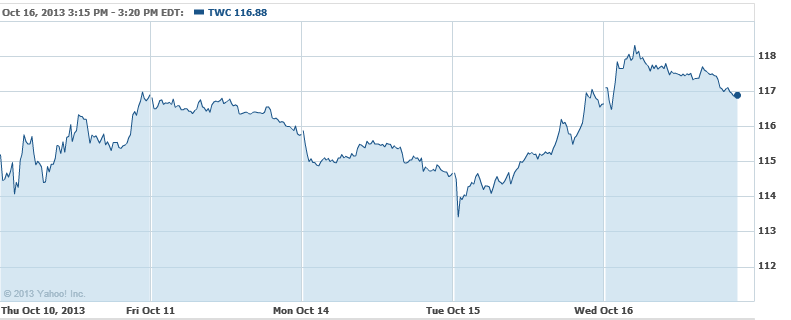 AOL (NYSE:AOL): Two years after AOL bought up the Huffington Post, founder Arianna Huffington's stake in the sale has finally been revealed: of the $315 million transaction, about $21 million had Huffington's name on it. A relatively modest amount considering it was rumored that she had banked some $100 million on the deal. AOL's memo said that, "Huffington, 63, received about $21 million, of which $3.4 million came in options that would vest about 20 months after the deal closed. Additionally, her employment agreement — which was then being negotiated — called for Huffington to receive another $3 million in equity grants (stock options and restricted stock units.)"

Don't Miss: Netflix Unveils New Alliances and a New Show.