3 Media Stocks in Focus: Netflix's Growth Potential, Disney Faces Egren, Liberty's Potential Sirius Sale
Netflix (NASDAQ:NFLX): Morgan Stanley estimates that there are 79 million broadband-using households in the U.S., and predicts that there will be 89 million by 2017. Further, the firm believes that 45 million to 60 million U.S. households actually have "devices capable of bringing Netflix to TVs," and expects that number to "converge with broadband households" in time. Based on its growth hypothesis, the firm has lifted its price target on Netflix to $314 from $270.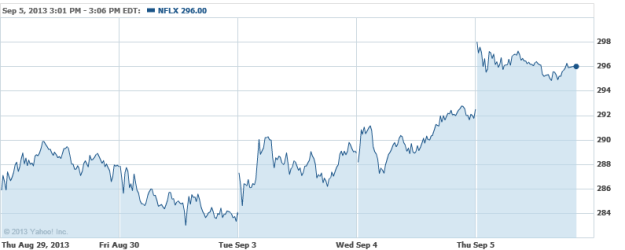 Disney (NYSE:DIS): Just after the carriage agreement between CBS and Time Warner was sorted out, it appears that another disagreement could be arising: Come the end of the month, Dish Network's (NASDAQ:DISH) agreement with Disney for its EPSN sports network comes to an end. Dish CEO Charlie Egren has been rather vocal in his distaste for the high cost of sport programming, and the two are now in talks to work out a new contract.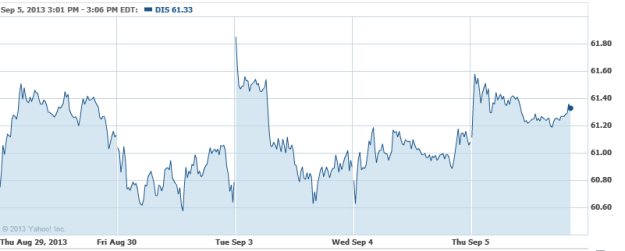 Sirius XM (NASDAQ:SIRI): Analysts at Macquarie believe that in order to get the necessary funding for acquisitions, Liberty Media (NASDAQ:LMCA) may end up selling at least a part of its stake in SiriusXM, which currently totals some 53 percent. The company will likely sell down to 50 percent and therefore recoup the $1.7 billion it paid to bring its ownership from 46 percent to 50 percent, Macquarie noted. Liberty has been pushing for further industry consolidation and has been eying cable targets like Charter.