3 Media Stocks in Focus: Netflix's New Menu, Comcast's Minority Channels, Moonves Talks About CBS
Netflix Inc. (NASDAQ:NFLX): In what is being dubbed "the biggest change to the Netflix experience on TV in the company's history," Netflix has launched a new menu for its streaming service, which will offer more details about the automated recommendations that the firm's formula unearths for each user.

Comcast Corp. (NASDAQ:CMCSA): Comcast has decided to give several new channels focusing on minority interests a chance to get exposure via their cable packages. The move was mandated by the Federal Communications Commission as part of Comcast's merger with NBCUniversal, but not until now has it become clear what sorts of networks and programming would be made available as part of the stipulation. Sean "Diddy" Combs has launched his music network, Revolt, and several networks for Latinos are either available or in the works.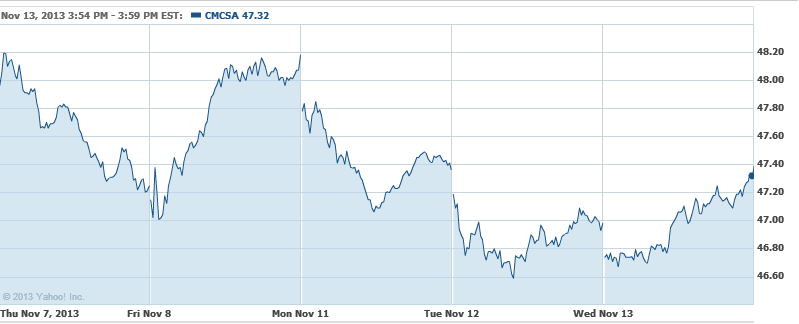 CBS Corp. (NYSE:CBS): Leslie Moonves, the chief executive of CBS, discussed a number of matters relating to his company during an investor conference on Wednesday. He said that he views Netflix as both a competitor and a potential partner, just like other networks such as Fox. He also said that television is a great place to be right now, offering better returns and less risk than the film industry. He noted that CBS was happy with the resolution of the retransmission dispute with Time Warner Cable (NYSE:TWC) that occurred earlier this fall.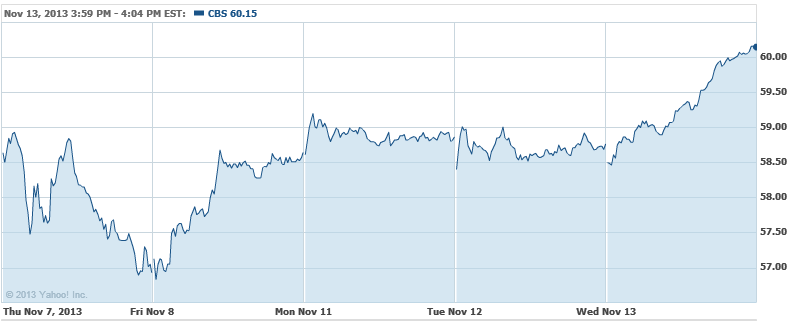 Don't Miss: Here Is Netflix's New Look.