3 Media Stocks in Focus: News Corp. Divides, the New York Times Lines Up Globe Bids, and Netflix Brings Back 'Orange'
News Corp. (NASDAQ:NWSA): News Corp. has officially spun off its publishing business and entertainment business on Friday, with the new News Corp. and 21st Century Fox (FOXA) making their trading debuts. The spin off is providing the company a way to try and reinvent itself after a phone hacking scandal crippled the News-owned News of the World, and landed the company with a $139 million compensation settlement.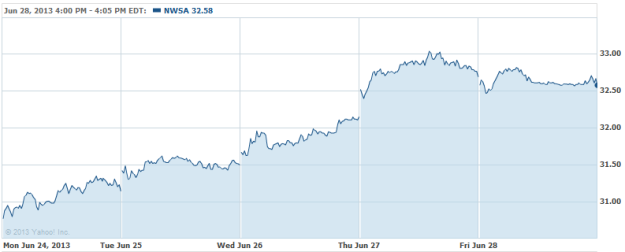 New York Times Co. (NYSE:NYT): Several bids have lined up for the Times' sale of the Boston Globe, according to sources close to the subject. The Taylor family is one of the parties that might be interested in the Globe, though Steve Taylor, a former executive at the Boston Globe and a member of the Taylor family, did not immediately return with comments. The way the sale itself is executed will be closely watched by Tribune Co., which is considering a sale of The Los Angeles Times and Chicago Tribune.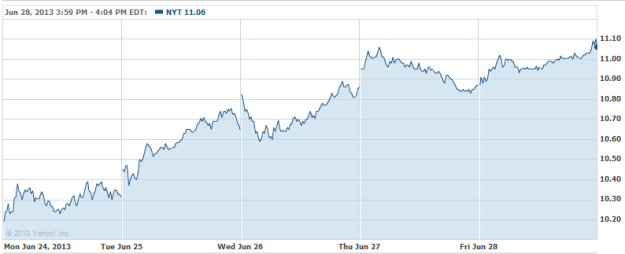 Netflix, Inc. (NASDAQ:NFLX): Netflix has renewed the show Orange is the New Black for a second season, ahead of the comedic prison drama's July 11 premiere on the company's platforms in the US, Canada, UK, Ireland and Latin America. The show joins Hemlock Grove, House of Cards, and possibly another season of Arrested Development from the skunkworks at the streaming service.