3 Media Stocks in Focus: News Corp. Fends Off Dish, Disney Lifts Prices, and Former Netflix Content Changes Hands
News Corp. (NASDAQ:NWSA): News Corp's Fox arm has made an appeal in efforts to stop Dish Network's (NASDAQ:DISH) Autohop, which allows users to conveniently skip advertising, and therefore undermine Fox's ad revenue stream. In its filing, Fox goes so far to say that AutoHop is an "unprecedented threat" to the ad-supported TV model. Lawyers on behalf of the broadcaster are arguing that the system infringes on Fox's copyrights, and breach Dish's license agreement with the company.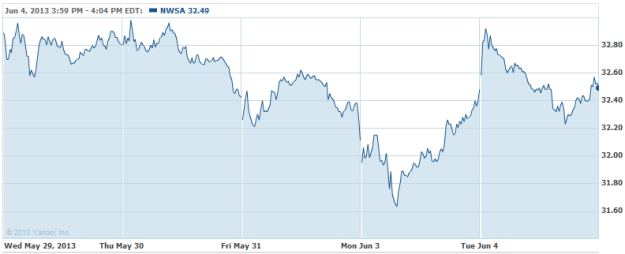 Disney (NYSE:DIS): Disney theme parks in California and Florida have raised their costs of admission, with single-day admission prices increasing as much as 9.6 percent. As of Sunday, one-day entry to Disney's Magic Kingdom at the resort in Orlando rose to $95 from $89 for people ages 10 and older, a 6.7 percent jump, the cost of a single-day pass to one of two parks at Disneyland in Anaheim rose to $92 from $87, a 5.7 percent increase, and a park hopper ticket that allows entry to both Anaheim parks on the same day rose 9.6 percent to $137.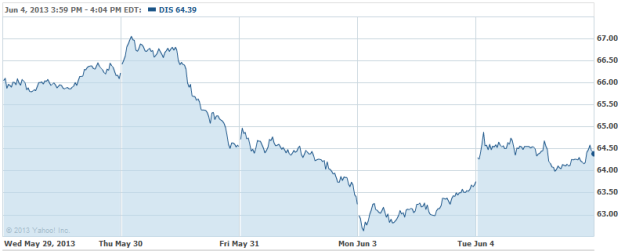 Netflix (NASDAQ:NFLX): Between investors taking profits, and a lukewarm reception to the latest Arrested Development franchise, Netflix has  seen some better days. This is not helped by Amazon (NASDAQ:AMZN) snatching the rights for several prominent TV shows for its Amazon Instant service, rights which Netflix just gave up. The shows include Spongebob SquarePants, Dora The Explorer, and Blues Clues – Saturday morning staples, in many households.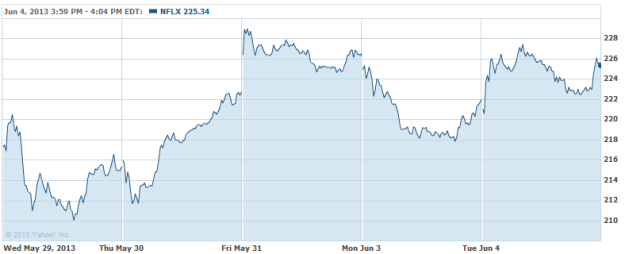 Don't Miss: Is Netflix Losing Its Grip on New Users?