3 Media Stocks in Focus: News Corp. Is Now Neutral, IMAX Can Beat Tough Comps, and Disney Puts ESPN on Apple TV
News Corp. (NASDAQ:NWSA): Fresh off a sum-of-the-parts analysis of the news giant, BTIG Research has lowered its rating from Buy to Neutral, after its math revealed that a when-issued trading price of around $15 per share ($3.72 for the current NWS or NWSA share) could drift to $20, if the newspaper business yields stronger than expected results.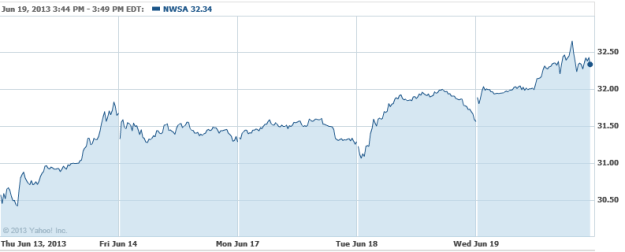 IMAX (NASDAQ:IMAX): B. Riley is confident that IMAX shares should be bought on any weakness ahead of the Q3 results, as the firm reports that tough comps have historically not impeded the company's results. It thinks the 18 percent year-over-year increase in commercial IMAX screens should help offset any risk to the company, and reiterates a $17 price target and Buy rating on the shares.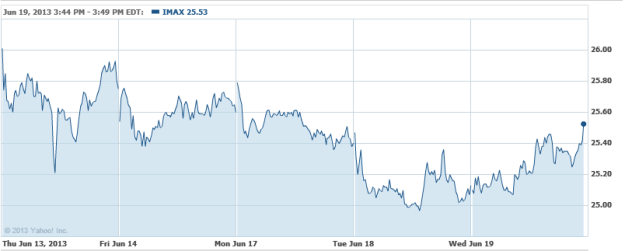 Disney (NYSE:DIS): WatchESPN has been added to Apple TV for paying subscribers, along with Time Warner's (NYSE:TWX) HBO Go, in a move that will significantly increase the reach of the streaming services — and to the detriment of traditional broadcast services. WatchESPN likewise offers additional content, including live programming from the sports network, including major golf tournaments, Barclays Premier League, U.S. college sports, tennis and more, as well as recorded shows and access to ESPN cable channel content.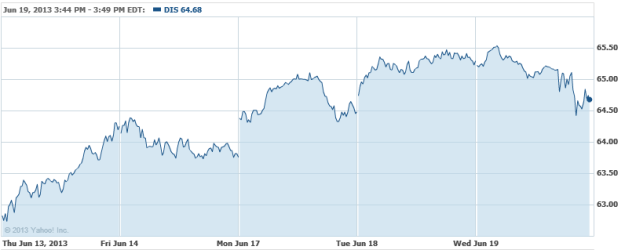 Investing Insights: Can Dish Network Continue This Bullish Run?