News Corporation (NASDAQ:NWSA): Rupert Murdoch revealed in a speech in the U.K. that the company was well aware of payments to police for news tips. "That's been going on a hundred years, absolutely," Murdoch was quoted as saying to a group of reporters, many of whom had been arrested for trying to bribe officials. Just last year, Murdoch told a parliamentary hearing that "paying police officers for information is wrong."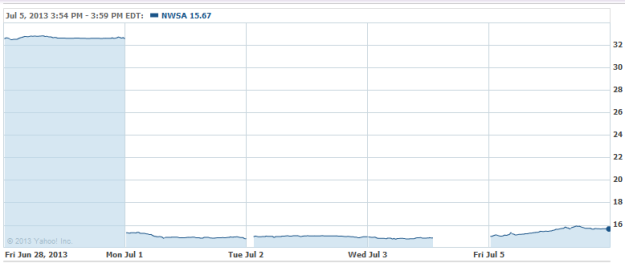 Time Warner Inc. (NYSE:TWX): Though Time Warner's entry to the superhero gig is a bit late, there are signals and indications that Time Warner might be shifting up the formula enough to guarantee a successful flick when it's Justice League projects gets rolling. Scott Mendelson points out that a female star (Wonder Women) and an African-American superhero (Green Lantern) could broaden appeal for the movie, while the difference between success and failure has hundreds of millions riding on it.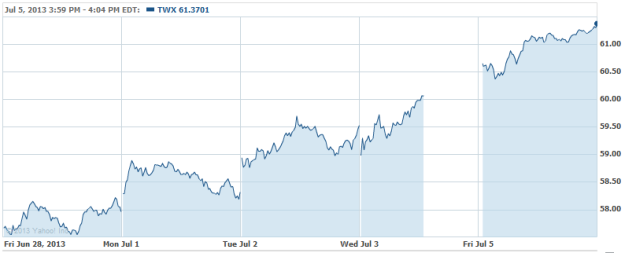 CBS (NYSE:CBS): Variety reports that the negotiations between CBS and Time Warner Cable (NYSE:TWC) may last several weeks, after the companies extended the deadline on the discussions earlier this week. Issues such as TV Everywhere and VOD are making the discussions more complex than usual, and ultimately, CBS is expected to land close to $1 per subscriber in retransmission fees from the cable operator.