3 Media Stocks in Focus: News Corp. Settles Phone Hacking, Netflix Gets Upgraded, Yahoo's New Mobile App
News Corp. (NASDAQ:NWSA): News Corp. has reached a $139 million settlement with shareholders over the company's phone hacking scandal and resulting board of directors' actions. The company said the money would come from insurance policies held by members of the board who were the defendants in the suits, Reuters said. The agreement also says that the settlement is not an admission of wrongdoing by the company.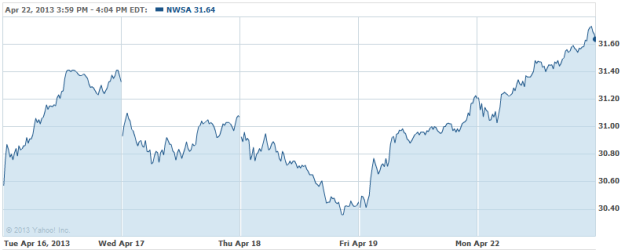 Netflix (NASDAQ:NFLX): B. Riley has upgraded the movie streaming giant, from Sell to Neutral, on the cusp of the company's quarterly results. Stock has pulled back some 17 percent over the last month, and provided the firm with reason enough for the upgrade.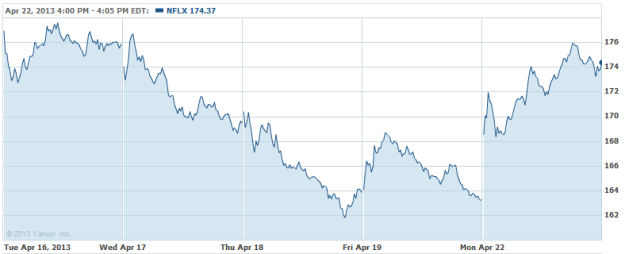 Yahoo (NASDAQ:YHOO): Yahoo has rolled out a revitalized app for the iPhone, which was crafted to optimize content discovery and contains algorithms from Summly, the news app that Yahoo paid $30 million to acquire. Video and image searches have also gone under the knife, and new personalization options indicate that Yahoo is getting serious about its mobile presence which it has been working to build up.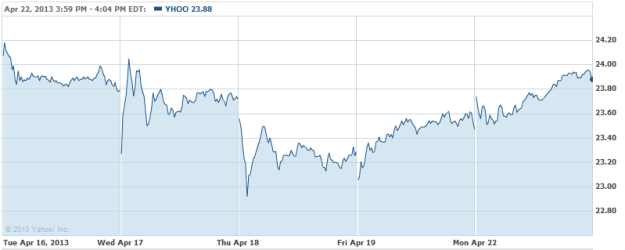 Investing Insights: Is Netflix A Buy Now?