3 Media Stocks in Focus: News Corp's Twitter Deal, Disney Faces the TCFA, and Netflix Gets a Boost From Tilson
News Corp. (NASDAQ:NWSA): News Corp. has entered into an agreement with Twitter, to help promote the Fox channel through the social media site's outlets, and push advertising for its programming and exclusive content on Twitter's platform. It's only one contract for the company, which intends to sign more deals with other broadcasters as well. "We are having lots of conversations with different networks," said Chloe Sladden, Twitter's head of media."Twitter and TV are such a well-made match, it is becoming more and more essential to the experience of watching TV for fans."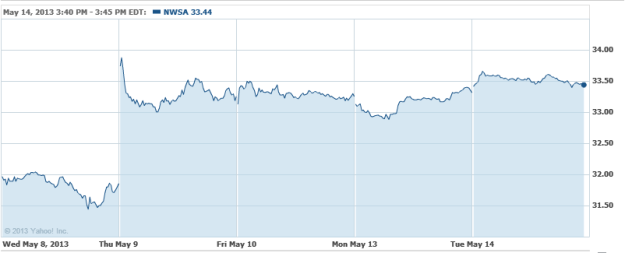 Disney (NYSE:DIS): Although Disney's ESPN has the most to lose from John McCain's Television Consumer Freedom Act, executives are certainly not showing any signs of concern. President John Skipper has pointed out that the bill lacks the momentum to get through Congress, and is confident that competing sports programs from other broadcasters don't stand a chance against ESPN's long-time dominance of significant sporting events.

Netflix (NASDAQ:NFLX): Whitney Tilson had some high remarks about the video streaming service, calling it the Amazon (NASDAQ:AMZN) of this decade. Tilson has long been bullish on the company, although he admits to "trimming" his position. "They're trading at $400 per subscriber in a world of $1,000 per sub," he said, while making this argument for the huge amount of money that Netflix spends on its content: "Who else is going to spend $3 billion a year for streaming content?"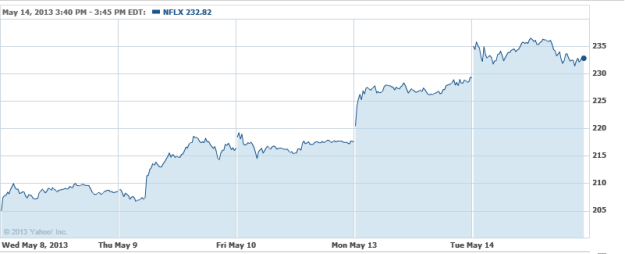 Investing Insights: Will Disney Continue To Explode?