3 Media Stocks in Focus: Sirius Faces a Lawsuit, Disney's NASCAR Woes, and Time Warner Cable App Hits Xbox
Sirius XM Radio Inc. (NASDAQ:SIRI): A lawsuit has been brought against Sirius XM by SoundExchange, which claims that it was "systematically" underpaid for licensing music for the satellite radio service. SoundExchange is looking for a $50 million payout from Sirius and says that the latter in particular reduced by 10 percent to 15 percent the gross revenues it reports to calculate the royalties because that corresponded with performances of pre-1972 recordings.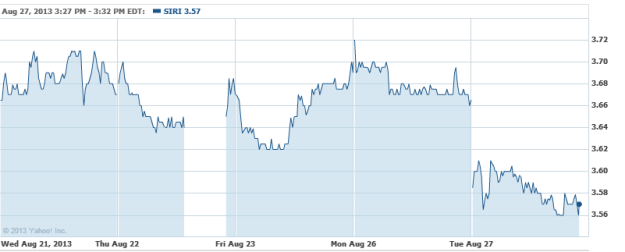 Disney (NYSE:DIS): Disney-owned ESPN and Turner Sports (NYSE:TWX) are trying to negotiate an early end to their agreement to broadcast NASCAR racing. With NBC (NASDAQ:CMCSA) set to start its partnership with NASCAR in 2015, ESPN has been unable to garner profitable advertising contracts because it cannot offer multi-year options. Additionally, the ratings for auto races have been steadily declining over the last few years, leading ESPN to have few reasons to maintain its contract with NASCAR.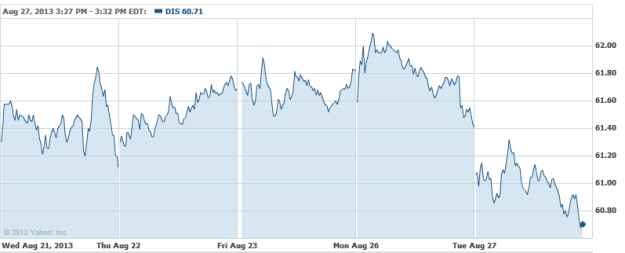 Time Warner Cable (NYSE:TWC): Time Warner Cable now has an app available for users of the Xbox 360. As part of Time Warner Cable's partnership with Microsoft (NASDAQ:MSFT), the app allows users of the game console to have access to over 300 television channels. For Microsoft, the app represents the company's efforts to merge gaming with television, while for Time Warner Cable, the app allows their product to be consumed through an entirely new channel.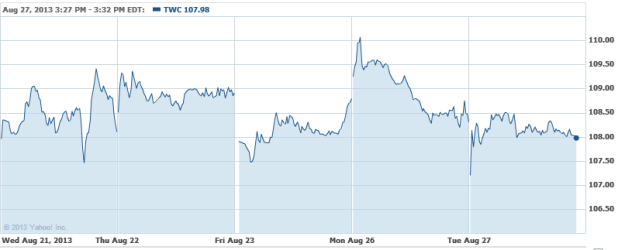 Don't Miss: 6 Months Ahead of Kick-Off, Super Bowl Ads Almost Sold Out.