3 Media Stocks in Focus: Sirius XM's New Subscribers, Time Warner Cable Bids a Hasty Farewell, and Disney's Hulu Investment
Sirius XM (NASDAQ:SIRI): Despite a significant revenue miss ($897 million, missed by $12.85 million), new subscriptions grew 9 percent year-over-year, as growing penetration in the auto market helped spur first-time listeners. Earnings of $0.02 fell in-line with estimates. The company now sports 24.4 million subscribers, and subscriber acquisition costs per gross addition declined as well. Guidance for 2013 stands at a total of 1.4 million net subscriber adds, and revenue of over $3.7 billion.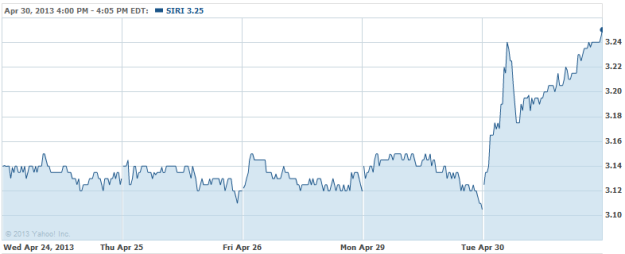 Time Warner Cable (NYSE:TWC): Time Warner has announced the departure of CFO Irene Esteves, who will be replaced with AOL (NYSE:AOL) alum Artie Minson. However, there's an unusual fog of curiosity around her leaving, just shy of two years since joining the company, and after she was put front and center on on the firm's recent conference call — despite stirring up a storm when she suggested that Time Warner Cable wasn't interested in being in the sports programming business.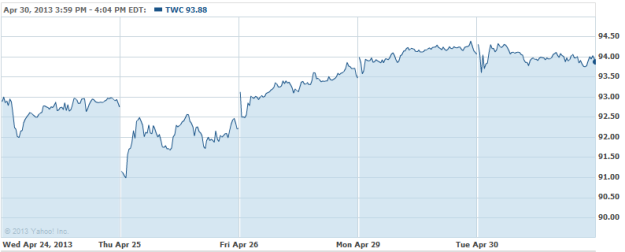 Disney (NYSE:DIS): In its discussions over whether it should sell its stake in Hulu, the company should take into account the latest figures: Hulu paying subscriber rates have doubled in the last year, to four million. News Corp. (NASDAQ:NWSA) is also a parent of Hulu, which is likely now the companies' best chance at combating giants like Netflix (NASDAQ:NFLX) as audiences opt for streaming over traditional cable programming.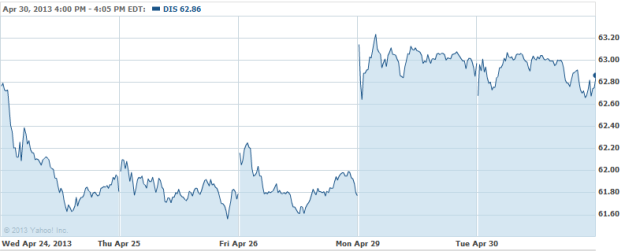 Don't Miss: Consumer Confidence Takes a Surprising Turn.