Time Warner (NYSE:TWX): The film studio's Man of Steel brought in $125.1 million ove the weekend, far over analyst estimates and lending potential for Time Warner to establish the franchise into a trilogy. "Anything over $100 million means the franchise is back," says Jeff Bock, vice president and chief analyst of Exhibitor Relations. "The studio gave the movie the right tone for today's audiences — something dark."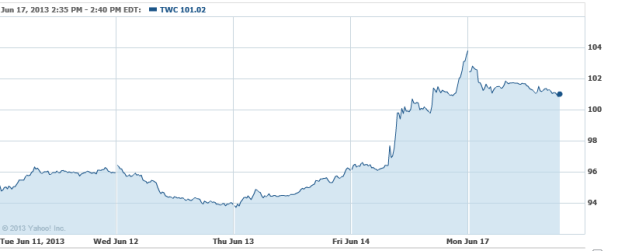 Netflix (NASDAQ:NFLX): shares are ripping almost 7 percent on the news that the movie streaming service has partnered with DreamWorks Animation (NASDAQ:DWA), in the largest deal for original first-run content in Netflix history. The children's offerings see significant strengthening, as the company now has the rights to air shows such as Shrek and Kung Fu Panda. However, financial terms were not disclosed.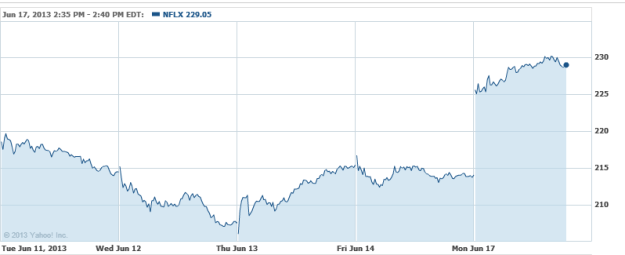 Comcast (NASDAQ:CMCSA): Comcast shares are up slightly, after a bullish upgrade from Raymond James that puts the stock as a Strong Buy. James' price target of $46 indicates that the firm sees about 16 percent of upside potential on the shares.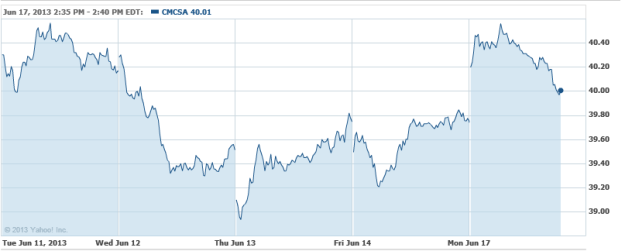 Don't Miss: What Are Critics Saying About Man of Steel?