3 Media Stocks in Focus: Time Warner Aims at AM Audiences, Disney Feels Ratings Pinch, and DirecTV Floats Bonds Abroad
Time Warner, Inc. (NYSE:TWX): CNN boss Jeff Zucker is looking to cash in on the giant market that is morning television, with a new morning show slated for a June release that will offer viewers an alternative to NBC's (NASDAQ:CMCSA) Today Show, or ABC's (NYSE:DIS) Good Morning America. Titled New Day, the show is an attempt by CNN's parent Time Warner to embrace some of the $1.2 billion that morning shows rake in each year.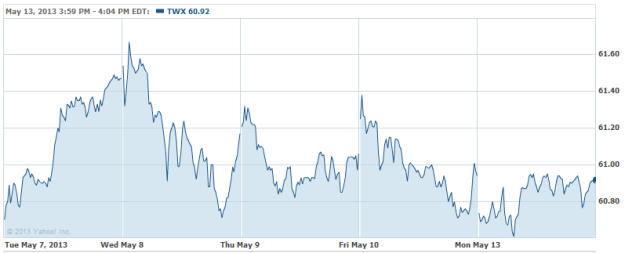 Disney (NYSE:DIS): Sliding ratings are putting pressure on advertising revenues, as broadcasters such as ABC and Fox (NASDAQ:NWSA) (among others) are settling for the lowest round of rate hikes seen in three years, coming into the "upfront" season. During the upfronts, networks preview shows for their fall schedules, trying to persuade advertisers to buy billions of dollars worth of commercial time in advance, Reuters reported.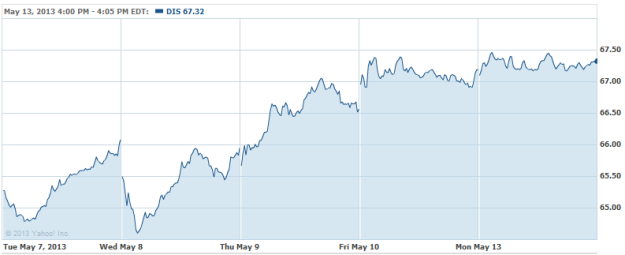 DirecTV (NASDAQ:DTV): The company becomes the latest to float a release of euro bonds, as the discount to the U.S. widens to the largest disparity in three years. For its first sale in the euro currency, DirecTV will be offering 500 million euros (about $648 million) of 10-year notes, according to sources.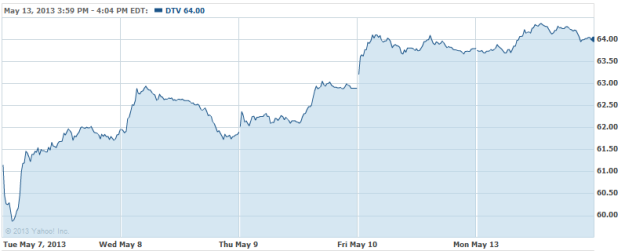 Don't Miss: Will Michael Bluth Draw New Users to Netflix?