3 Media Stocks in Focus: Time Warner Cable Explores Hulu Bid, Netflix Leads User Engagement, and Comcast Inks With Amazon
Time Warner Cable (NYSE:TWC): As one of the few broadcasting companies that seems receptive to the idea of online streaming, the report that Time Warner is lining up partners to pitch an offer for Hulu is hardly surprising. The move would give Time Warner an established entry point into the exploding online streaming market, and Hulu's current parents — Disney (NYSE:DIS) among them — have voiced desires to get the service off its books, making it a convenient match.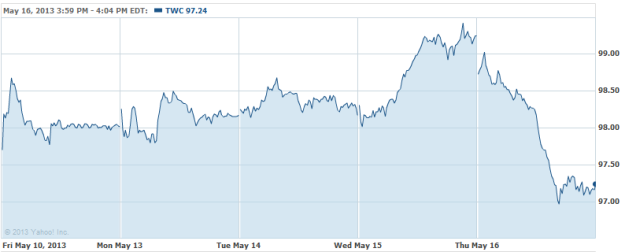 Netflix (NASDAQ:NFLX): The video streaming service has reinforced its spot as the top engagement app, according to NPD data. Users spent about 2.5 hours per active tablet a week on the service, while averaging about 45 minutes a session (suggesting that TV shows, not movies, seem to be the driving users to the service). The data also revealed that a majority percentage of users are accessing Netflix through wi-fi connections — good news for cellular networks, which are concerned about the load that the service puts on their channels.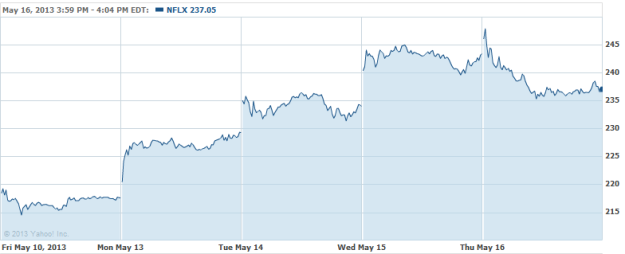 Comcast (NASDAQ:CMCSA): The parent of NBCUniversal has inked a deal with Amazon.com (NASDAQ:AMZN), giving the retail giant rights to the shows that NBC airs over its networks for its instant video service. As is traditional in the industry, Amazon won't get the content until after its been aired initially by the networks.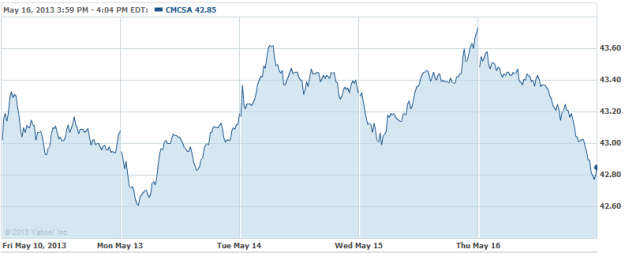 Don't Miss: Is Time Warner Cable Trying to Buy Hulu, Too?