3 Media Stocks in Focus: Time Warner Cable Goes Mobile, Disney's Korean Initiative, and IMAX Furthers European Expansion
Time Warner Cable (NYSE:TWC): The company has announced the launch of an authenticated online service that will allow subscribers of Starz and Encore to watch content online and on mobile devices. The premium services join HBO Go, and provide that much more competition to streaming services like Netflix (NLFX), which are already optimized for mobile platforms. The free PLAY platform applications are available for free download in the App Store and Amazon Appstore.

Disney (NYSE:DIS): Disney is trying out a new program in South Korea, where users can rent movies on demand while they are still in their first run at theaters. American theater operators will be keeping a close eye on the proceedings, as they have been taking a firm stand on not running films without a guaranteed 90-day window before films hit home entertainment systems.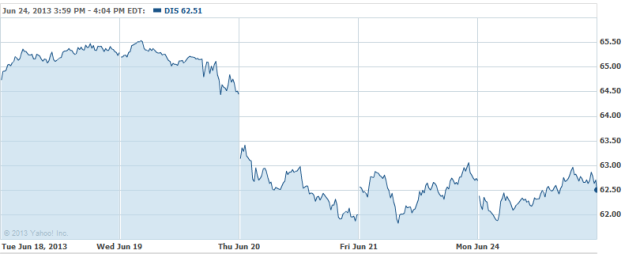 IMAX (NASDAQ:IMAX): IMAX has inked a contract with Cineworld Group to add three new IMAX theater systems in the U.K., where the theater chain has seen rousing success. IMAX's performance in Britain has been spearheaded by a Cineworld Sheffield theater which ranked as the highest-grossing new IMAX site in the world last year.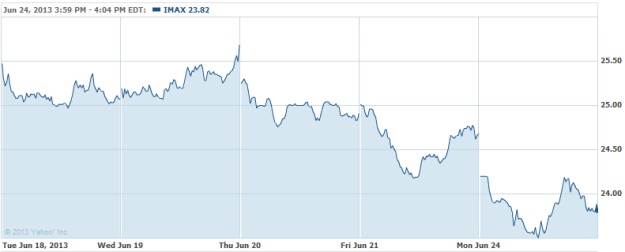 Don't Miss: Dallas Fed's Manufacturing Numbers Blow Past Estimates.