3 Media Stocks in Focus: Time Warner Cable Offers Tennis Preview, CBS Extends Verizon Contract, and DirecTV Might Have a Bidding War
Time Warner Cable Inc. (NYSE:TWC): Time Warner Cable will be offering subscribers — in regions that can't get CBS – a free preview of the Tennis Channel during the U.S. Open. It will include up to 75 hours of live matches but fall short as far as the men's or women's finals or semi-finals that are only available on CBS programming. Time Warner's blackout of CBS is now heading into its third week with no resolution.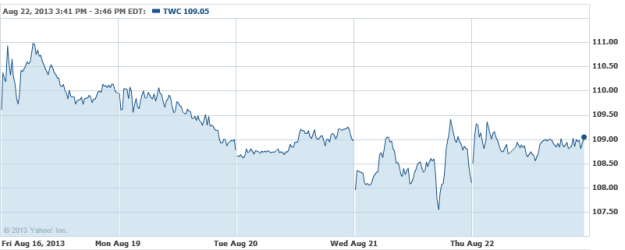 CBS Corp. (NYSE:CBS): The broadcasting company has extended a carriage agreement with Verizon (NYSE:VZ) for another three years, which will see a growth of coverage of CBS Sports on Verizon's FiOS bundled service. No financial terms were disclosed, and a separate contract  covers Showtime Networks and Smithsonian programming, Seeking Alpha reports.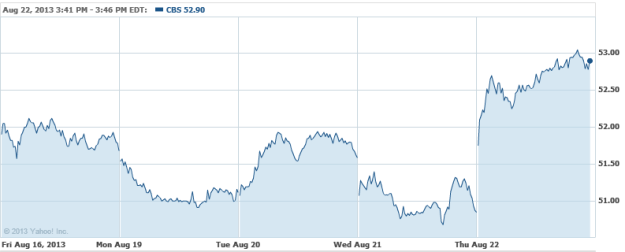 DirecTV (NASDAQ:DTV): Citigroup's Jason Bazinet believes that it may be in DirecTV's best interest to pull out of the bidding for the NFL Sunday Ticket package as the costs get as high as $1.5 billion now that Google may be involved. Although his analysis might discount the extra benefits of having exclusive NFL content, Bazinet's calculated subscriber numbers and Sunday Ticket revenue indicates that the deal could be unprofitable.

Don't Miss: Al Jazeera Sues AT&T, But Can It Succeed in America Anyway?