3 Media Stocks in Focus: Time Warner Cable's Dodgers Fiasco, Lions Gate Rides Positive Forecasts, and Redbox Is Poised to Grow
Time Warner Cable (NYSE:TWC): Guggenheim Partners is being forced to overhaul its 25-year agreement with Time Warner for the $7 billion rights to Los Angeles Dodgers baseball games, and under the structure of the deal, Guggenheim Baseball Management might need to pay up to $130 million a year to Major League Baseball. That's over the $85 million that the firm had expected to pay, due to the revenue-sharing nature of the agreement.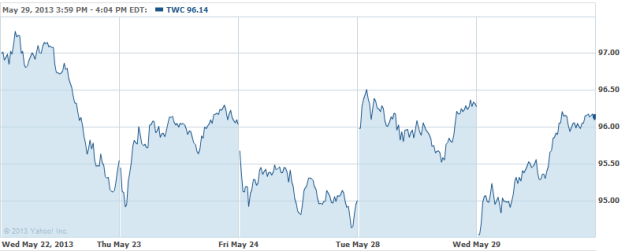 Lions Gate Entertainment Corp. (NYSE:LGF): Goldman Sachs analyst Drew Borst raised the price target on Lions Gate from $22.75 to $30 and maintained a Neutral rating, noting that: "We update our estimates to reflect higher US box office and home video revenue in F4Q, higher international revenue in FQ4, Ender's Game ownership of 25 percent and higher box office, Anger Management syndication in F2Q15, and higher Divergent trilogy theatrical and home video forecasts."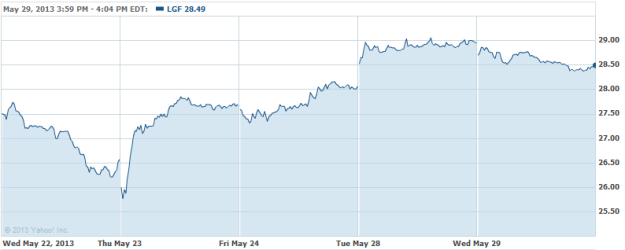 Coinstar (NASDAQ:CSTR): B. Riley believes that Coinstar's Redbox franchise is positioned to strengthen during the second half of 2013, and after viewing a presentation by Coinstar, the firm thinks that easier comps and several key initiatives will cause Redbox's rental trends to improve. It raised its price target on the stock to $100 from $80, and reiterates a Buy rating on the shares.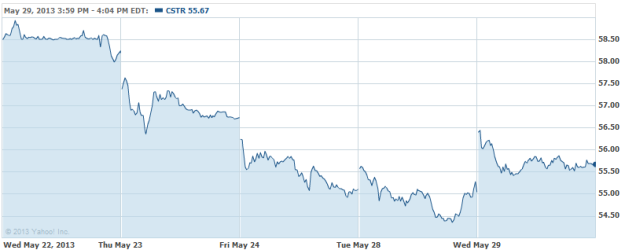 Don't Miss: Dish: SoftBank Deal A Security Risk.