3 Media Stocks in Focus: Time Warner Holds On to $200 Million, Comcast's Strong Hispanic Position, and Netflix Still Owns the Stream
Time Warner Inc. (NYSE:TWX): On the heels of the company's announcement that Jeff Rubinov will be departing, the company has also revealed that it will be holding back on $200 million in further investments in Central European Media Enterprises, of which Time Warner holds a 49.9 percent stake. The Eastern European group has said it plans to use the proceeds from the two deals to repurchase or redeem outstanding debt, which is due in 2016.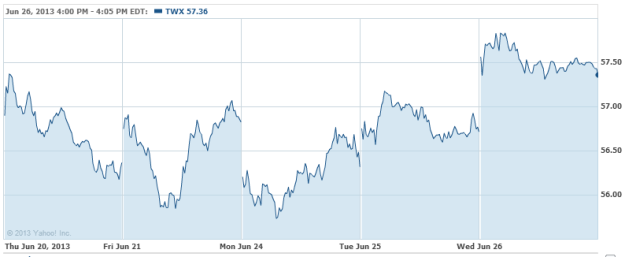 Comcast Corporation (NASDAQ:CMCSA): Recent numbers suggesting that Spanish-language TV saw a 13.5 percent increase in ad spending during the first quarter will bode well for Comcast, and its Telemundo enterprise. The network has a penetration rate just a shade under 50 percent, Seeking Alpha reported.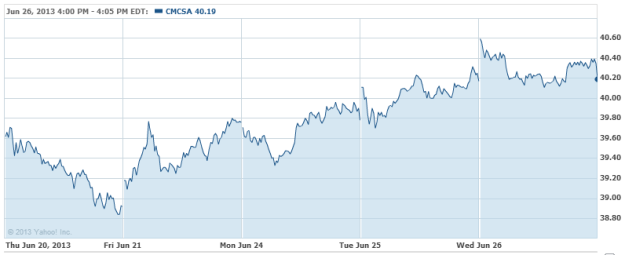 Netflix (NASDAQ:NFLX): Amazon.com's (NASDAQ:AMZN) recent content binges is not a concern to Piper Jaffray, which maintains that Netflix still offers a much wider selection of the most popular TV shows. The firm contends that Netflix has rights for 33 percent of the top 75 TV shows from the last 4 years, while Amazon has about 7 percent. However, recent movies are another story. Piper estimates Netflix offers 14 percent of the top 50 movies from the last 3 years, while Amazon is close behind with 11 percent.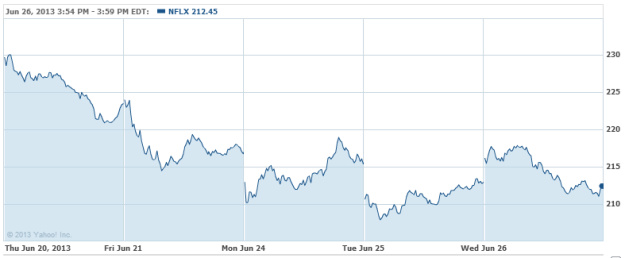 Don't Miss: Can Intel's Web TV Compete With Dish and DirecTV?