3 Media Stocks in Focus: Time Warner Loses Rubinov, IMAX Expands Russian Ops, and Netflix Finds a Bear
Time Warner (NYSE:TWX): Time Warner executive Jeff Rubinov will be departing the studio, as the company fills his position in with the combined forces of Sue Kroll, Greg Silverman, and Toby Emmerich. The loss of Rubinov is reportedly causing concerns to some analysts due to his close connection to key directors and actors.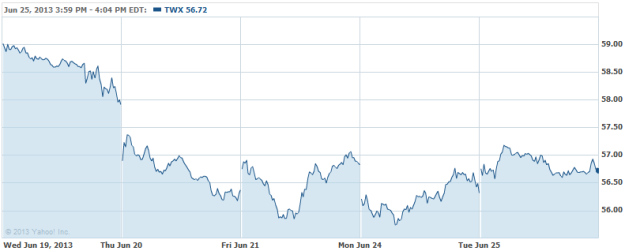 IMAX Corp. (NASDAQ:IMAX): Coming off recent contract wins in the U.K. and Germany, IMAX has announced a third contract completion in Russia, home to some of the best-performing IMAX locations. IMAX believes that Russia could soon be host to 100 screens or more, up from four locations that the company had in 2009 and 34 at the end of March this year. "We believe there are tremendous opportunities for growth in Russia and we're pleased to expand our existing partnership with Formula Kino and welcome new partner Kinomir to help us further penetrate the market," said IMAX president Andrew Cripps.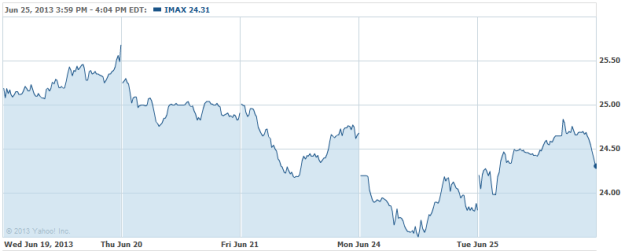 Netflix (NASDAQ:NFLX): Bernstein has downgraded Netflix to Underperform from Market Perform, based on rich valuation, high expectations, growing competition, and diminishing returns on investment. However, the firm raised its price target to $180 from $125 based on sum-of-the-parts valuation.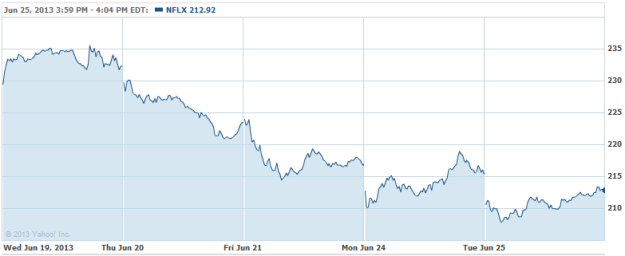 Don't Miss: Sony Plays Catch-Up in Online Music Streaming.