3 Media Stocks in Focus: Time Warner Outperforms, Comcast Talks Licensing, Disney's App Premiere
Time Warner Cable Inc. (NYSE:TWC): Time Warner Cable has reported earnings per share of $1.69, surpassing projections by 3 cents, though $5.51 billion in revenue came up $0.03 billion shy. Shares are up despite losing 304,000 video customers in the third quarter after analysts expected a drop of around 182,000; the CBS blackout likely played a role. However, a gain in business services revenue help push the total revenue over last year; high-speed data rose 14.2 percent to $1.46 billion, video slid 4.5 percent to $2.6 billion, and other (regional sports distribution) dropped 6 percent, to $498 million.
Comcast Corp. (NASDAQ:CMCSA): Comcast is in talks to license its latest technology, named X1, to other cable providers in the first step to what could be an alliance between cable companies designed to fight back at online streaming services and satellite providers. Though Comcast has expanded its cloud-based X1 platform to the majority of customers that it serves, other cable companies have been unable to benefit from the improved features that it provides. Integration in the cable industry has been called for by analysts, who fear that the sector may otherwise continue to lose ground.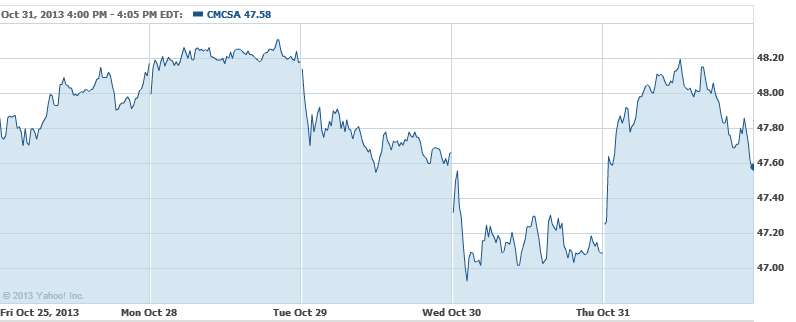 Walt Disney Co. (NYSE:DIS): Sheriff Callie's Wild West, the latest Disney show targeted at kids, is set to debut via an app for devices such as the iPad. Though the show will probably air on television later in 2014, the show will premiere exclusively through the app. Disney said that this is a reflection of the fact that many young peoples' first experience with screens comes through tablets rather than television.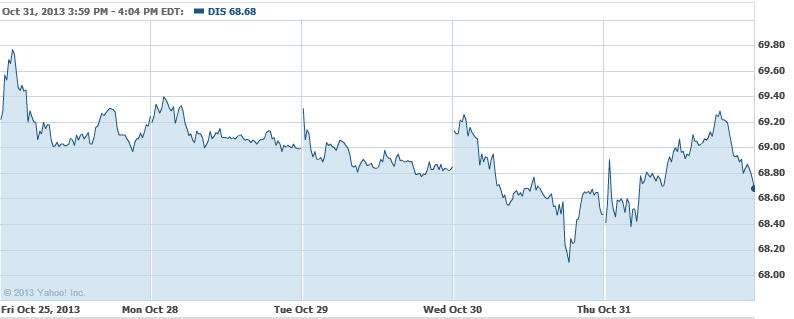 Don't Miss: Top 10 Horror Films for Halloween Spooks.