3 Media Stocks in Focus: Time Warner Seeks Voting Rights, Netflix's Relationship With Broadband, and Comcast Gets Put In Its Place
Time Warner (NYSE:TWX): Time Warner has sought approval from the European Commission for voting rights that are proportional to its 49.9 percent stake in Central European Media Enterprises (NASDAQ:CME), Central said. The commission said it will make a decision prior to June 17.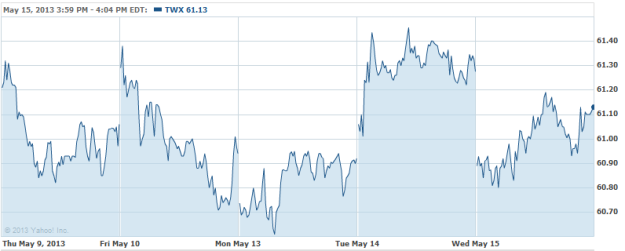 Netflix (NASDAQ:NFLX): Netflix content accounts for roughly one-third of broadband traffic in North America, consistent with its rates from a year ago, and posing a mixed blessing for broadband providers. While the raw load of content puts a strain on the providers' systems, it provides a valuable pitch to sell customers higher Internet speeds.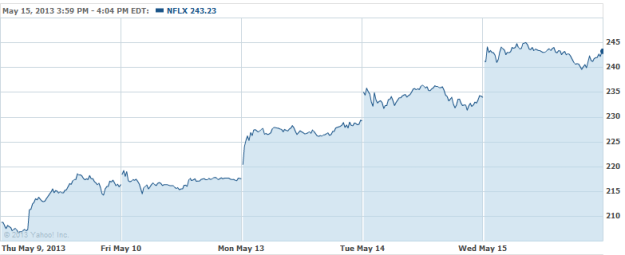 Comcast Corp. (NASDAQ:CMCSA): Senator Mark Warner (D-Va.) may have put Comcast and other broadcasters in their place, when he noted that if the companies were to follow through with their threat to go off-air if startup Internet streamer Aereo wins its case, the FCC should promptly pull their broadcasting licenses. "Threatening to withdraw content because of these other challenges, that really raises for me the question of whether you ought to be able to keep that spectrum for free, which is a public good and maybe could be utilized for better public purposes," Warner said.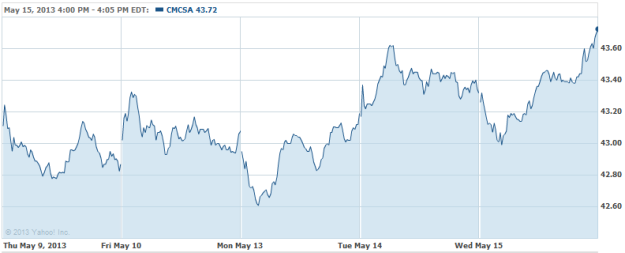 Investing Insights: Is DirecTV Unstoppable?