3 Media Stocks in Focus: Time Warner's Acquisition, Fox Boosts ESPN, Comcast Back On Track
Time Warner Cable (NYSE:TWC): Time Warner Cable has agreed to purchase DukeNet communications for $600 million. DukeNet will give Time Warner access to regional fiber optic network assets serving customers in North Carolina and South Carolina, with the deal set to close in the first quarter of next year.

21st Century Fox Inc. (NASDAQ:FOXA): The debut of Fox Sports 1 may actually benefit ESPN's viewership. Though many analysts had expected the new network to emerge as a competitor of ESPN's networks, ratings improvements for ESPN suggest that the network may serve to boost viewership of sports programming in general on cable television, especially during football season.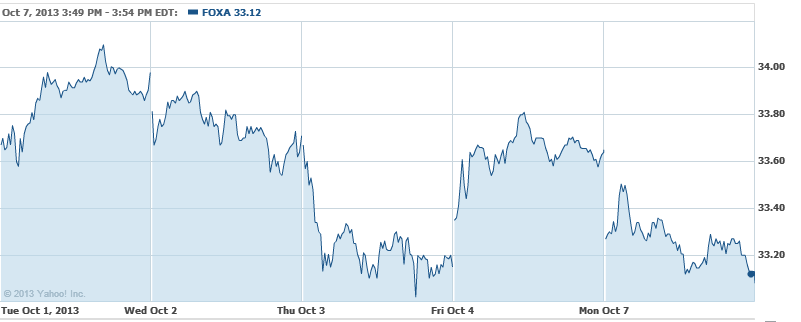 Comcast (NASDAQ:CMCSA): Comcast is recovering from a temporary outage of its X1 platform, a centralized approach that is targeted to so-called "triple-play" customers and allows for greater flexibility in upgrades. Comcast said the problem had been fixed, and that future problems should be limited. A new version of the platform, X2, is in the works, though it is yet to be formally released.

Don't Miss: 5 Expensive Best Picture Winners 'Gravity' Hopes to Emulate.