3 Media Stocks in Focus: Time Warner's Big Summer, Dish Warns On Softbank Bid, and Viacom Raises Dividend
Time Warner Cable (NYSE:TWC): Two major films are coming closer to release that could make or break Time Warner's summer. Heading into its third installment, The Hangover Part III is a bit of a gamble, as the movie must live up to the previous two and not cause the franchise to stale as a whole. Fortunately, Man of Steel looks like it could be a winner, giving Time Warner an ace up its sleeve if Hangover fails to impress.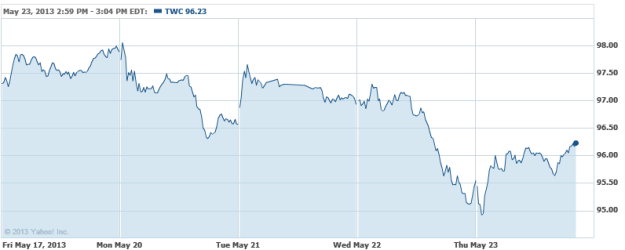 Dish Network (NASDAQ:DISH): Dish has issued a warning to the Committee on Foreign Investment review, to indicate what kind of security threat Softbank represents were Sprint (NYSE:S) to accept its takeover bid. "We remain concerned, however, that these reported steps do not adequately protect our national security interests, especially with respect to Sprints critical fiber backbone network and Sprints extensive contracts to provide important telecommunications services for government, law enforcement and defense customers," Dish's release said.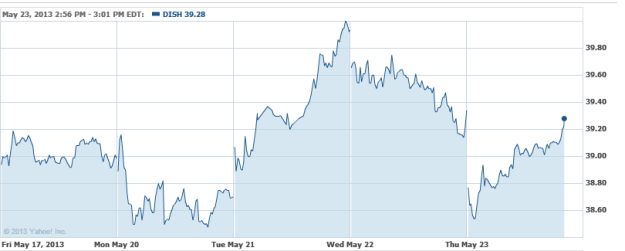 Viacom (NYSE:VIAB): Viacom has raised its quarterly dividend by 9 percent, now at $0.27 for both the Class B stock which is owned by the public) and the Class A (79.4 percent of which is owned by Chairman Sumner Redstone). "Our solid balance sheet and strong cash flow provide us the flexibility for continued investment in our popular brands and properties while delivering substantial capital directly to stockholders through dividends and our ongoing $10 billion share repurchase program," CEO Philippe Dauman says. The increase is the third since Viacom began paying a dividend three years ago.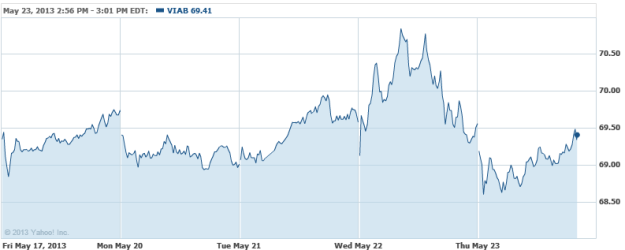 Don't Miss: Will News Corp Continue This Monster Surge?