3 Media Stocks In Focus: Time Warner's Inside Sale, Netflix Bumps Perrigo, and Dish's Bid For Clearwire
Time Warner, Inc. (NYSE:TWX): CEO Jeffrey Bewkes has sold a stake worth $12.2 million this week, effectively reducing his direct holdings by 81 percent according to SEC filings. The insider sale comes with Time Warner shares near multi-year highs.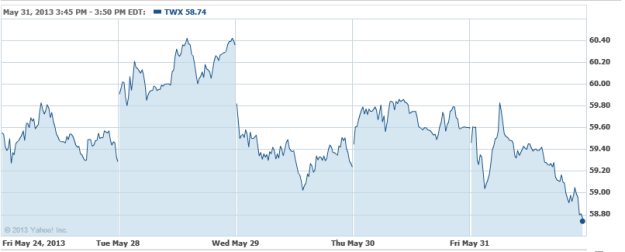 Netflix (NASDAQ:NFLX): Netflix will become the newest member of the Nasdaq 100, bumping Perrigo (NASDAQ:PRGO) out of the list. Netflix's market cap is $12.1 billion, compared with Perrigo's $11.05 billion as of Thursday's close. However, Schaeffer's Investment Research isn't getting caught up in the investor excitement, pointing out that the track record for companies tagged for the index is spotty, and Netflix's own history suggests it does just as well as from the outside looking in.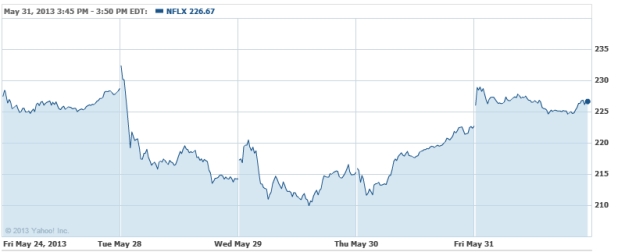 Dish Network (NASDAQ:DISH): The board of Clearwire (NASDAQ:CLWR) has announced that it will adjourn a regularly scheduled stockholder meeting set for today without doing any business, and postpone the meeting until June 13 in light of an unsolicited offer from Dish Network worth $4.40 per share, a $1 premium over Sprint's (NYSE:S) sweetened offer.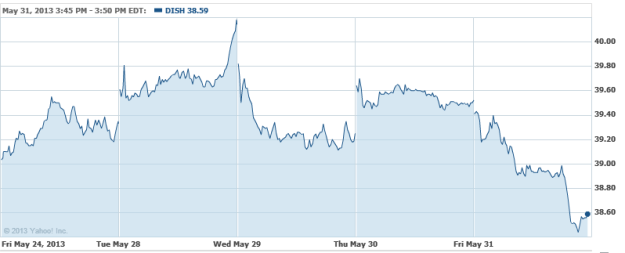 Don't Miss: Intel: Samsung's Secret Weapon Against Apple.