3 Media Stocks in Focus: TiVo Tanks on Settlement, Disney's Approach to China, and CBS's Spin-Off Potential
TiVo (NASDAQ:TIVO): Shares of TiVo are tanking after the news broke that the company reached a settlement with Google (NASDAQ:GOOG), but at a figure much lower than expected. The patent dispute will leave the company walking away with $490 million, bringing the total from awards and settlements related to the use of TiVo's digital-video-recorder technology, to roughly $1.6 billion.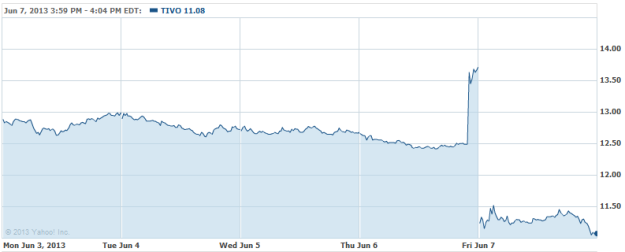 Disney (NYSE:DIS): Soundbites from CEO Bob Iger's Chengdu appearance on Thursday: the exec emphasized that launching entertainment ventures to Chinese audiences is an art form, not a science. He points out that the company is treading carefully with Shanghai Disney and adaptions of popular U.S. films and TV series, as the more rapid approach made by fellow media titans has tanked, indicating that Disney's slower approach is likely more effective in the long run.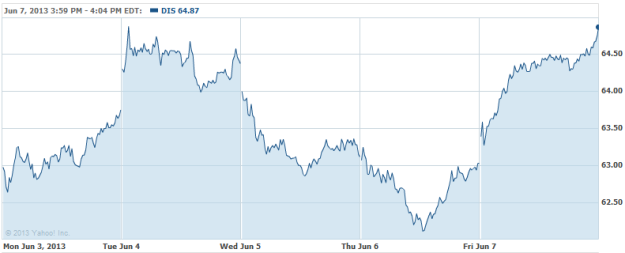 CBS (NYSE:CBS): Following Iron Mountain's report that the IRS was "tentatively adverse" to granting it REIT status, UBS points out that CBS could still spin off its outdoor assets and return significant capital to shareholders. UBS keeps a $54 price target and Buy rating on the shares.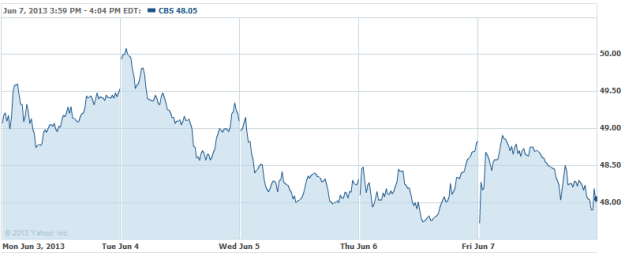 Don't Miss: Did TiVo's Google Settlement Meet Expectations?