3 Media Stocks in Focus: Viacom Grabs an Upgrade, Disney's Iron Man Cashes In, Sirius XM Goes Fundraising
Viacom (NYSE:VIAB): Wunderlich has handed Viacom an upgrade following its quarterly results, awarding its shares a Buy rating, up from Hold. It also raised its price target from $72 to $80. "Although we are barely altering our model and valuation analysis following FQ2 Viacom results, we are now subjectively comfortable enough on network and studio outlook to emphasize an $80 F2014 price target – justifying an upgrade to Buy," said Matthew Harrigan of Wunderlich.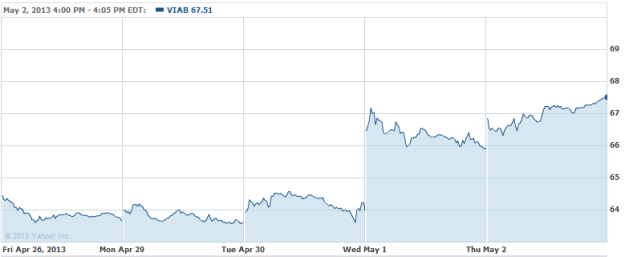 Disney (NYSE:DIS): Iron Man 3 is proving fruitful for Disney, as it netted an estimated record $21.5 million in China (not all the revenues have been tallied), during its first day in theaters. This brings the film's total global gross to over $305 million, making it the most popular film in the trilogy, as well as surpassing fellow Marvel flicks Thor and Captain America. The movie also blew past the $17 million mark set by Transformers: The Dark Side of the Moon, which previously held the single-day record in China.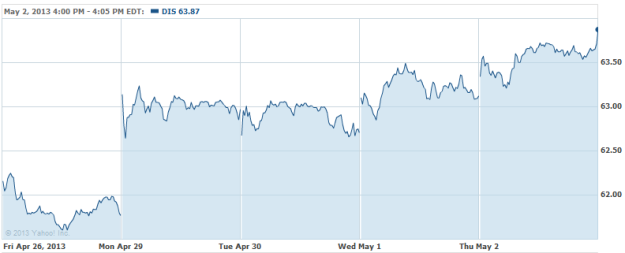 SIRIUS XM (NASDAQ:SIRI): The radio stream provider has announced that it will be releasing $500 million in senior notes, due in 2020, to raise funds. The company hinted that a part of the money raised may be used for fund buybacks down the road. Other details on the notes remained undisclosed.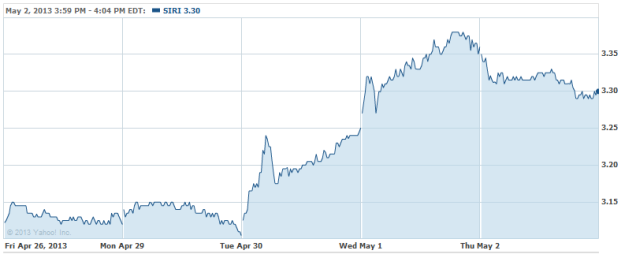 Don't Miss: Whose Back Does the Next FCC Chairman Have?