3 Media Stocks in Focus: Viacom Misses Star Trek Estimates, Disney Begins New Star Wars Series, and RedBox Offers Free Movies
Viacom (NYSE:VIAB): The latest Star Trek installment netted $84 million for its first four days in theaters, behind expectations but still a rather solid opening weekend. The flick brought in $13.5 million from the 336  IMAX (NASDAQ:IMAX) theaters that it opened on, although it fell short of The Great Gatsby in the international metric.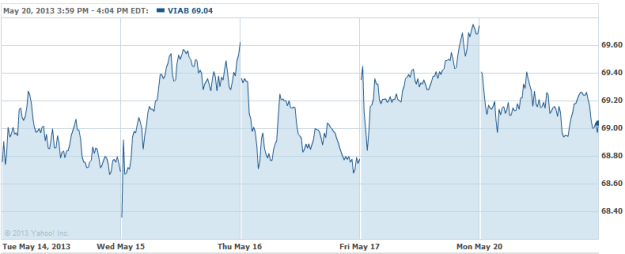 Disney (NYSE:DIS): Disney has reported that Lucasfilm has commenced work on the next animated Star Wars TV series, which is slated for a Fall 2014 release. The animated features will fall between the blockbuster movie releases, the first of which is scheduled for 2015. The animated series is set during the nearly two-decade span between Episode III (The Revenge of the Sith) and IV (A New Hope) of the Star Wars franchise, bridging the gap between the original movies and the later installments.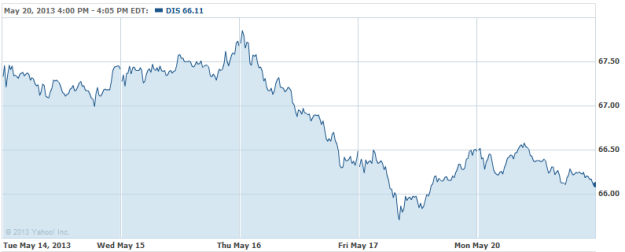 Coinstar (NASDAQ:CSTR): The managers of the RedBox franchise are giving away The Hobbit: An Unexpected Journey for free for RedBox Instant customers, but only as long as they sign up for a Redbox Instant account, give up their credit card information, and take to Twitter to spread the word. The promotion is aimed at trying to wedge the service between Netflix (NASDAQ:NFLX) and the movie release schedule, as well as breathing some new life into a franchise that is finding its numbers growing stale.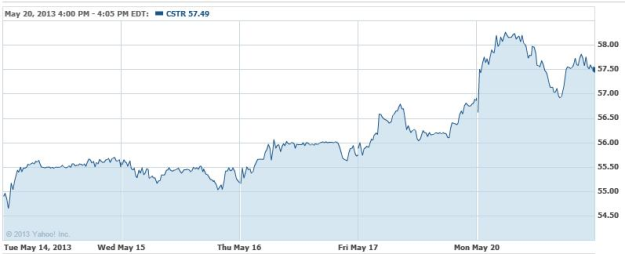 Don't Miss: Here's How These New Releases Will Affect Entertainment Stocks.