DirecTV (NASDAQ:DTV): As subscriber growth for pay-TV slows, companies like DirecTV and Dish Network (NASDAQ:DISH) are starting to put contingency plans into place to address the fallout when satellite TV ultimately grinds to a halt — which could happen sooner than later, according to Todd Lowenstein, a portfolio manager at Highmark Capital Management. "The end game is near, you have a mature and really structurally challenged satellite-TV business. Both companies are thinking about their next steps now."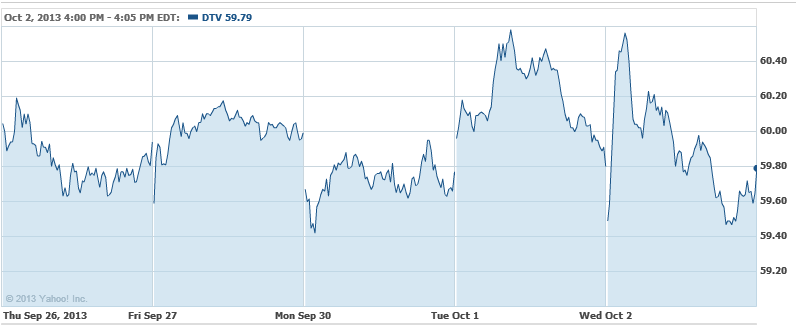 Dish Network Corp. (NASDAQ:DISH): The negotiations between Dish Network and Disney (NYSE:DIS) on a new carriage contract are getting snagged on Dish's AutoHop feature, which allows users to automatically skip commercials. The complaint is nothing new. Dish is facing numerous complaints from media companies over the system. But the fight between Disney and Dish is larger than the feature, and could drag out talks for a longer-term contract for some time.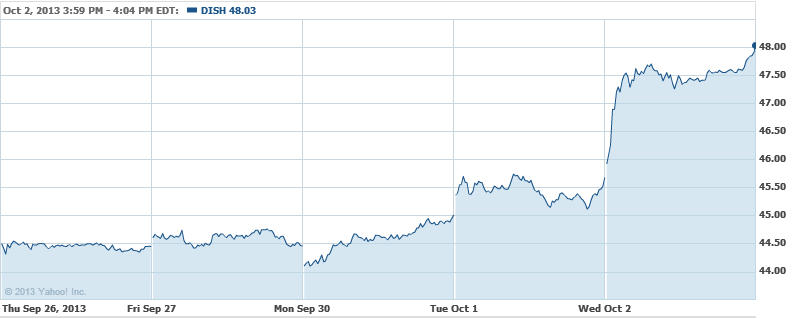 Lions Gate Entertainment (NYSE:LGF): Preorder tickets for the next installment of the Hunger Games franchise, Catching Fire, are moving fast, which could help spur Lions Gate past the $38 per share mark; Seeking Alpha notes that Lions Gate's stock has been fairly range bound of late.