3 Media Stocks Seeing Action: Disney's J.C. Penney Deal, Dish Bids Again, Comcast's New Digs
Walt Disney Co. (NYSE:DIS): Disney's magic may soon come to the aid of the beleaguered retailer J.C. Penney (NYSE:JCP), which will launch a Disney Shop inside 565 of its stores on Friday. "This enchanting retail space offers toys, collectibles and children's apparel designed especially for JCPenney showcasing some of Disney's most beloved characters, including those from Monsters University, Toy Story, Tangled and Disney Junior shows," the retailer says.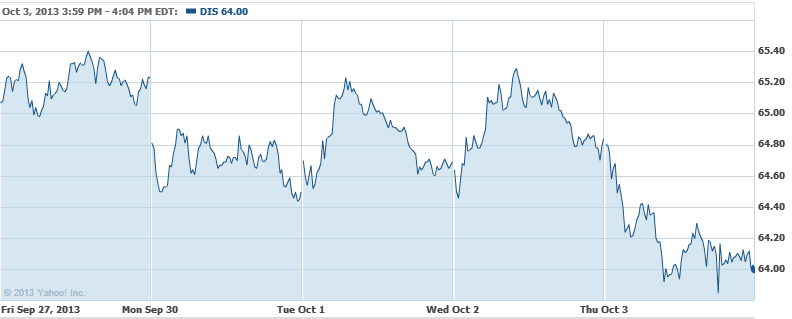 Dish Network (NASDAQ:DISH): November 25 is the date set by a judge for the auction over LightSquared's spectrum, something that Dish has been greedily eyeing. Dish's $2.2 billion bid is viewed as a great deal by creditors, who are owed nearly $2 billion by the company, but it is not seen as optimal by some holding companies that are involved in the company's bankruptcy deal.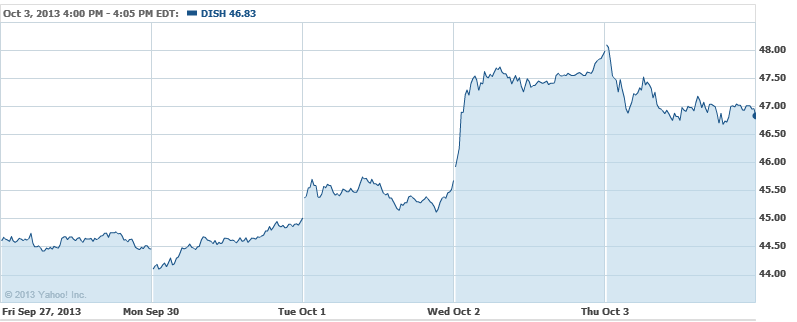 Comcast Corp. (NASDAQ:CMCSA): Comcast has acquired Universal City Tower for a reported $420 million. The building, which is located next to Universal Studios, will provide Comcast an opportunity to have more room for staff and other administrative functions. The initiative is seen as part of the company's initiative to pursue real estate opportunities in and around Universal City.

Don't Miss: 6 Ways the Government Shutdown Affects Hollywood.