Intel Corporation (NASDAQ:INTC): Current price $22.30
The chip giant is acquiring Mashery, a seven-year-old San Francisco firm that specializes in linking together Web-based software and services, according to a company spokesperson to ReadWrite. Intel intends to offer the "majority" of workers jobs when the transaction closes, which should be in the second quarter. The group will stay in its present location and be integrated into Intel's two-year-old Services Division. Financials were not divulged, but the deal is said to not be material to Intel's financial results.
Are these stocks a buy or sell? Let us help you decide. Check out our Stock Picker Newsletter now.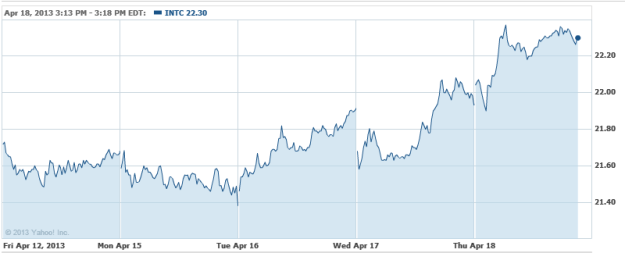 Eli Lilly and Company
(
NYSE:LLY
): Current price $56.23
So as to reinforce its lead in Alzheimer's diagnostics, Eli Lilly announced on Wednesday that it will purchase
two imaging agents
from Siemens, that were created to light up brain deposits of tau, which is an Alzheimer's protein linked with cell death.The two agents are radiopharmaceutical tracers, which are employed with positron emission tomography, or PET scans, to highlight specific proteins in the brain. Terms of the transaction with the conglomerate's Siemens Medical Solutions USA division were not reported.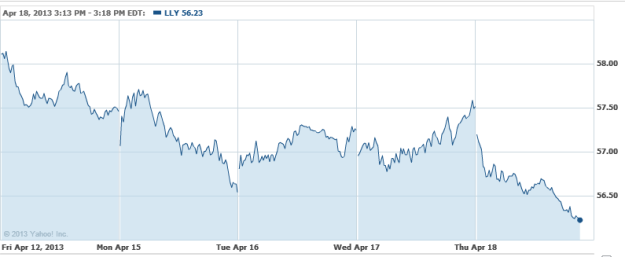 API Technologies Corp. (NASDAQ:ATNY) : Current price $2.62
API reports the divestiture of its Sensors Products unit toMeasurement Specialties (NASDAQ:MEAS) in anall-cash transactionamounting to $51.4 million. The net cash proceeds from the sale will be used to pay down debt.Sensors, which includes thermal, position, and inertial sensor products, comprised $26.2 million of API's revenue in fiscal year 2012. The latter isa provider of RF/microwave, microelectronics, and security solutions for critical and high-reliability applications.
Are these stocks a buy or sell? Let us help you decide. Check out our Stock Picker Newsletter now.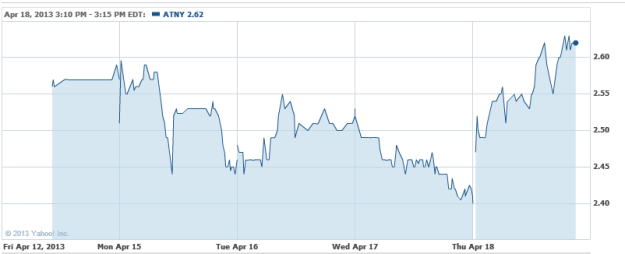 Investing Insights: Does Under Armour Support Higher Prices?