3 Merger and Acquisitions Stock Stories Making Wednesday Headlines
Smithfield Foods Inc. (NYSE:SFD): Current price $34.12
China's Shuanghui International is poised to see shareholder approval for its $4.7-billion offer for Smithfield Foods Inc., which represent the largest buyout of an American company by a Chinese company prior to the vote next week. The shareholder vote will drive up the pressure upon activist investor Starboard Value LP, against the transaction, to create an alternative plan for the number-one pork producer. The transaction requires the approval of just over 50 percent of Smithfield shareholders by a special meeting set for September 24.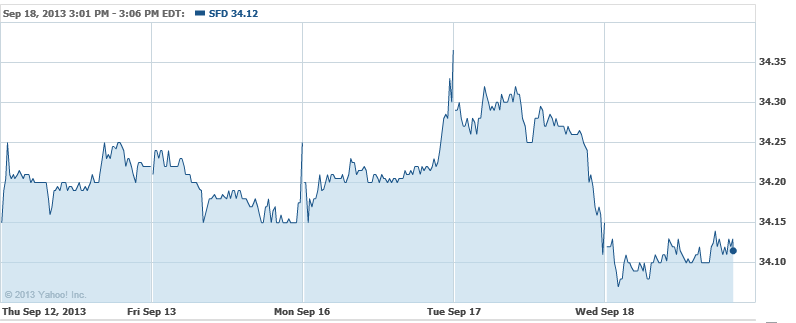 EnerSys (NYSE:ENS): Current price $57.83
On Wednesday, EnerSys reported that it will acquire Purcell Systems, Inc. The purchase price is $115 million and will be financed via existing cash and credit facilities. The closing of the transaction is subject to the usual regulatory and closing conditions. Purcell Systems designs, manufactures, and markets of thermally-managed electronic equipment and battery cabinet enclosures for customers worldwide in utility, telecommunication, broadband, rail, and military applications.
L&L Energy, Inc. (NASDAQ: LLEN): Current price $2.22
The U.S.-based firm with a track record of energy (coal) operations in China reported Wednesday a review of activity at its 2013 shareholders general meeting held on Monday in Seattle. Among the items on its agenda, L&L says that it intends to search out acquisition opportunities in Northern China through strategic partnerships and is actively examining possible acquisition targets having the potential to add at least 1 million tons of coal output per year.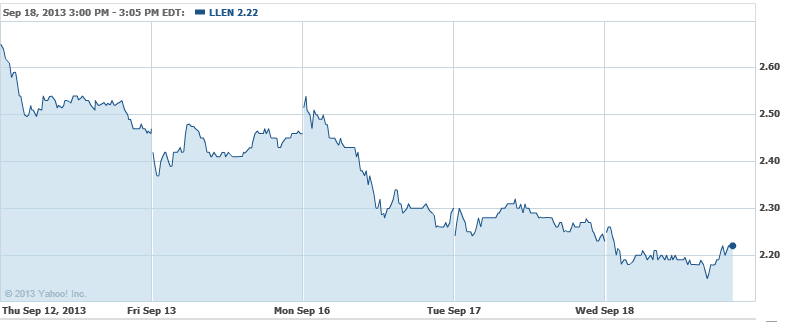 Don't Miss: Is the Microsoft Acquisition Delaying Nokia's Phablet Launch?