Many Months Later, Trump's Tax Cuts Haven't Reached the Working Class
Before the GOP tax plan passed, most policy experts said the middle class wouldn't benefit much from the law. However, it was clear corporations would enjoy a permanent, across-the-board 40% tax cut. That part wasn't up for debate.
For that reason, the top American companies lobbied aggressively for the law — and came out the big winners. Yet once they got their wish, they didn't spread it around: Just 2% of workers reported bonuses and raises in early 2018.
By the end of March, anyone waiting for the riches to trickle down had grown impatient. Meanwhile, a CNBC survey showed only 32% reporting more money in their paychecks. With the way the law works, there is little reason to believe that will change. After months of waiting, there are clear signs that Trump's tax cuts will never reach working Americans.
1. Just 14% of Americans saw a real difference.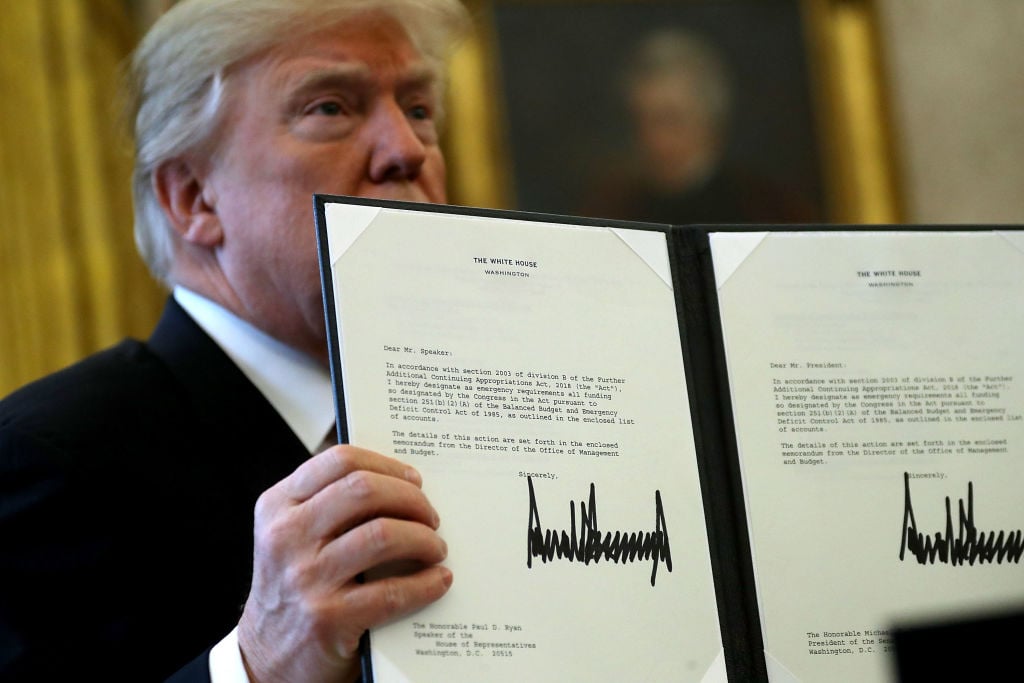 Of the third who saw more money, a small fraction said it improved their situation.
As corporations counted their millions — and the richest Americans their newfound billions — most Americans hadn't seen anything substantial. CNBC's All-America Economic Survey showed less than one third of respondents reporting more take-home pay by late March.
Of that small group, the majority said the increase in pay either "helps just a little" or "not much at all." All told, that left 14% of respondents saying it helped "a great deal" or "a fair amount."
Next: The middle class and members of both parties are still waiting.
2. Members of every economic class/political party didn't get tax cuts.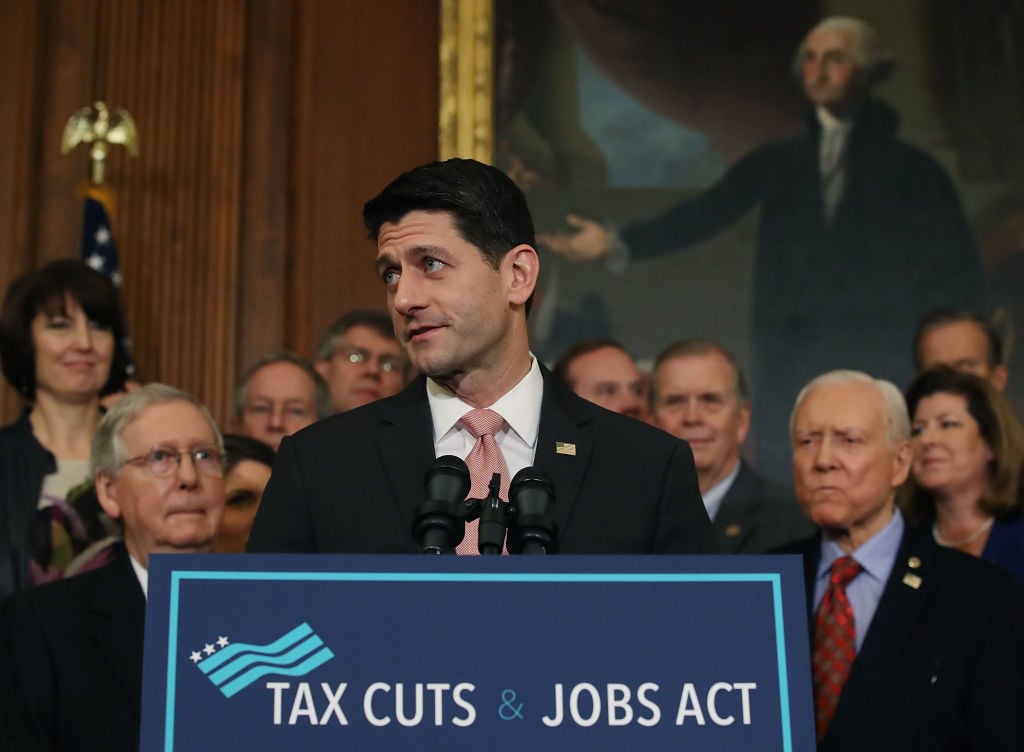 Only 35% of the middle class and 48% of Trump voters saw more money.
Among the 32% that reported seeing more money, less than half were Trump voters. Meanwhile, just 35% of people in the middle class had seen a difference in their paychecks, CNBC's survey showed.
In fairness, some people were unsure or didn't notice a difference. Maybe they were getting the $1.50 a week Paul Ryan boasted about in February but weren't sure where it came from.
Next: The law is written to do exactly what it is doing.
3. The law's one guarantee is a 40% tax break for corporations.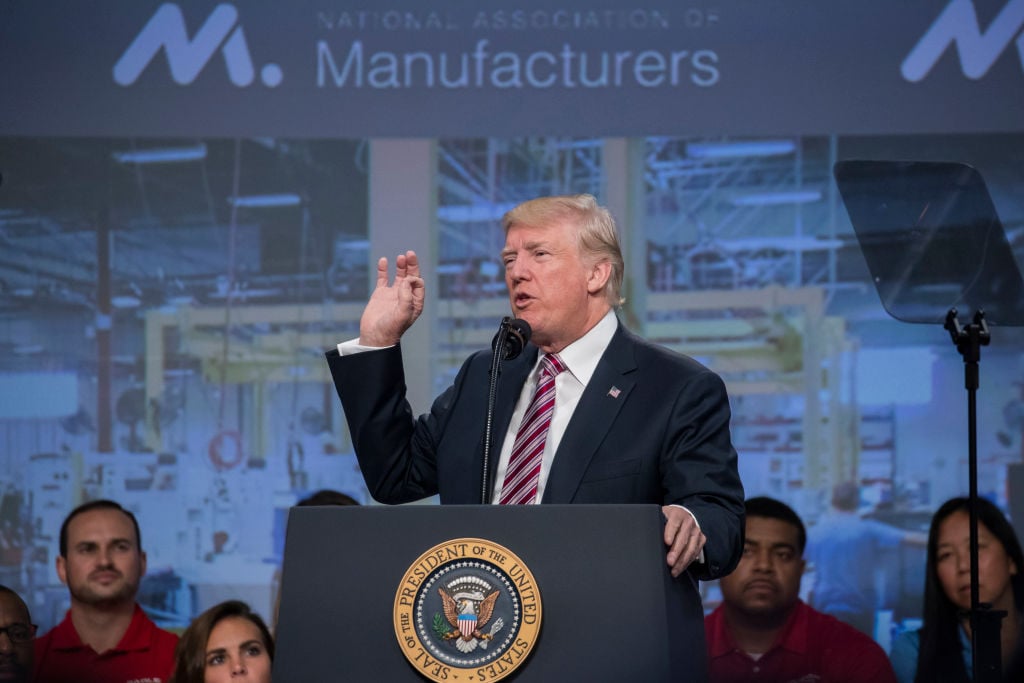 Among corporations, 100% saw the benefits.
The tax law guaranteed a 40% tax cut for all corporations without any strings attached, so maybe it's doing exactly what it was supposed to do. During the process of hustling the law through Congress, GOP House and Senate members told people to call their accountant to see how much they'd benefit.
That way, people would be hard-pressed to say how much they'd gain. Anyway, few have accountants on speed-dial, so most waited until 2018 to see what happened. Treasury Secretary Steven Mnuchin said the pay bump would arrive by February. Then it came.
Next: The average tax cut for workers is tiny.
4. Over half of Americans get less than $20 per paycheck.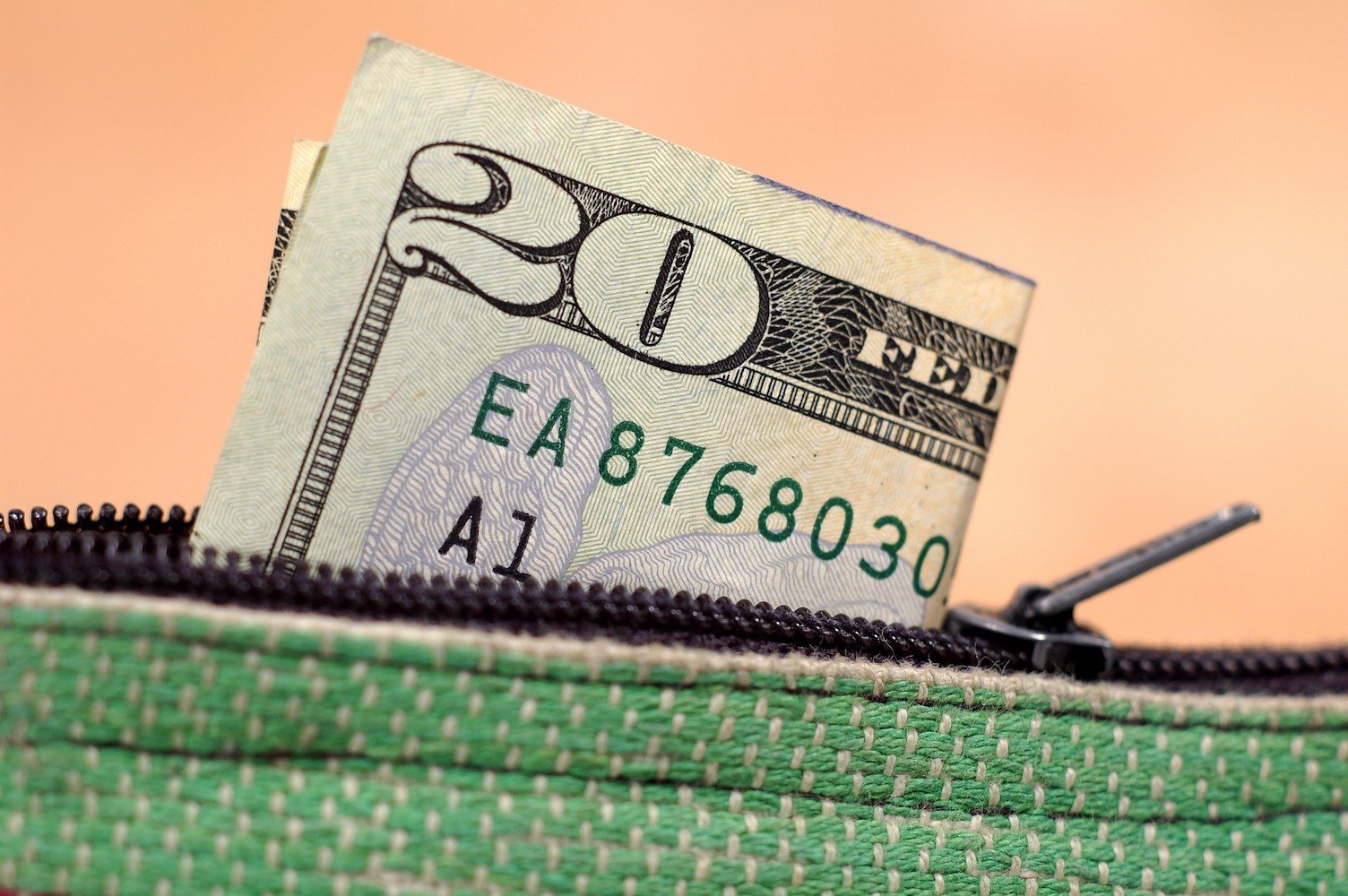 Given the cost of living in 2018, an extra $20 won't go far.
Ernest Tedeschi, a former senior advisor and economist at the U.S. Treasury Department, crunched the numbers on the tax plan at the start of April 2018. (Tedeschi was responding to news that Americans hadn't seen changes in their pay.)
"Even if everyone adjusted their withholding perfectly, more than half (56%) of families would see a tax change of $20 or less (including a tax hike) per two-week period," he wrote. That left the majority of Americans with less than $40 per month.
While it's better than nothing, it's certainly not 40% — or enough to make a difference in 2018. But Tedeschi's analysis mentioned the real kicker in the GOP plan: a tax hike.
Next: Millions of Americans have to brace for higher taxes in 2018.
5. Tax hikes are part of the law.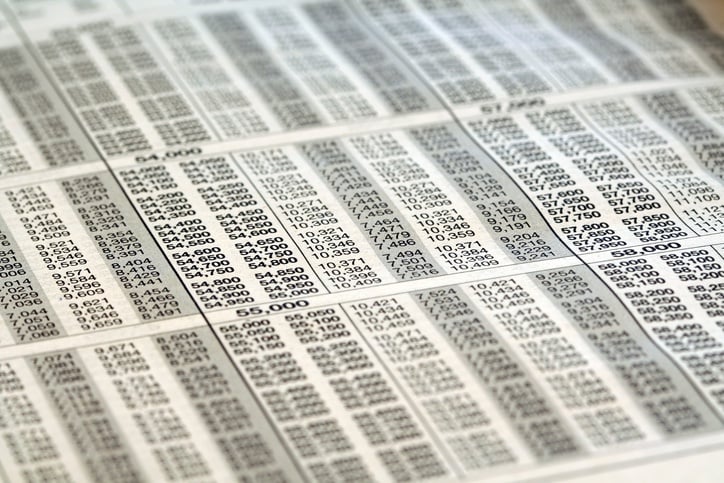 Every income group making less than $75,000 will see higher taxes in the coming years.
The small changes Americans reported in their 2018 checks brought up another point: Millions will pay higher taxes in the coming year as part of the law. According to the Joint Committee on Taxation (JCT) analysis, all income groups below $75,000 would see a tax increase by 2027.
This change is coming because the law has nothing permanent for the middle class. Corporate tax cuts, on the other hand, will never go away.
Next: The surprisingly high number of layoffs calls into question benefits for workers.
6. Corporations laid off thousands after the tax plan passed.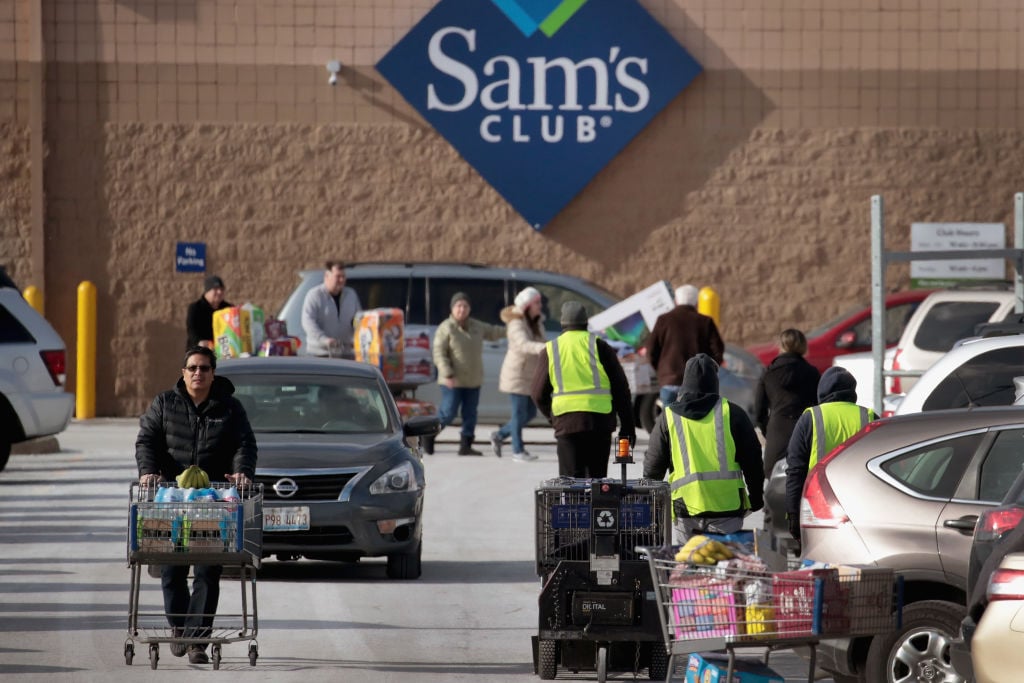 You can't get a pay raise if you're unemployed.
By February, we counted 12 major corporations that laid off employees following the passing of the tax cuts. Together, the number of layoffs involved between 15,000 and 20,000 jobs.
Since the companies were so flush with cash, it seems odd that they wouldn't invest the money in employee retraining or expansion — as Trump's economic team and Republicans in Congress promised they would.
Next: Corporations spent their money elsewhere after tax reform passed.
7. Stock buybacks hit record levels in 2018.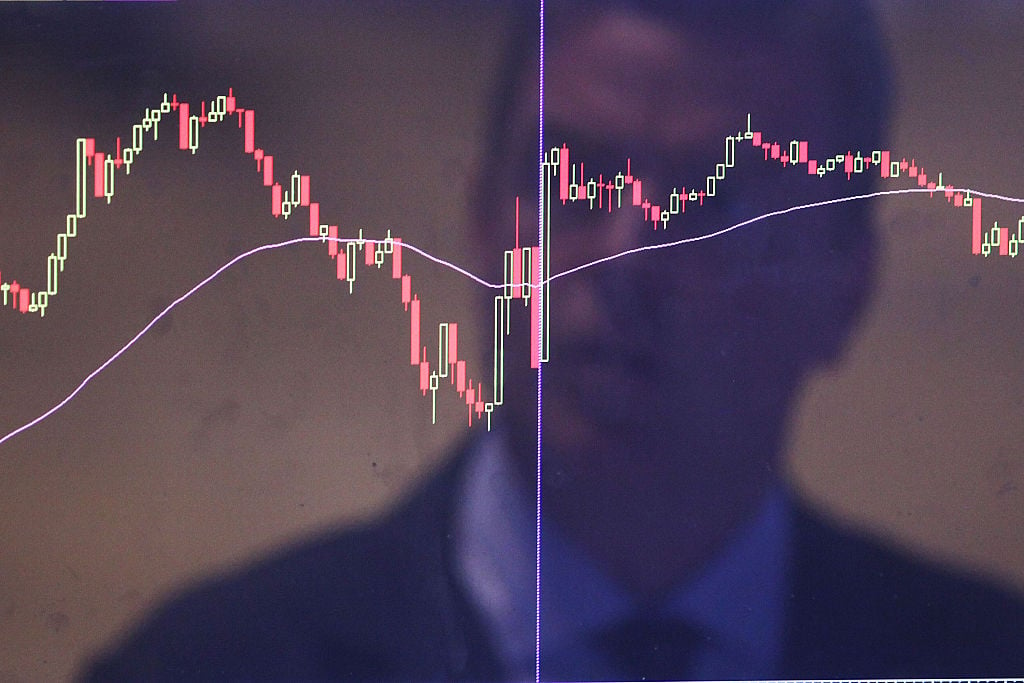 Compared to employees, corporations spent 30 times more on company stock.
Gary Cohn, the Goldman Sachs banker who was Trump's chief economic advisor, went on a tour to sell the GOP tax plan in November 2017. At a meeting of top American CEOs, Cohn asked how many would be making capital investments once they got their tax cuts.
When only a few hands went up in the room, Cohn asked "Why aren't the other hands up?" The White House got its answer in 2018, when stock buybacks soared to record highs.
Compared to the $6 billion that went out to workers, corporations spent $171 billion on shareholders via buybacks by February 2018.
Next: Rising health care costs will obscure pay raises.
8. Health care costs will rise this year.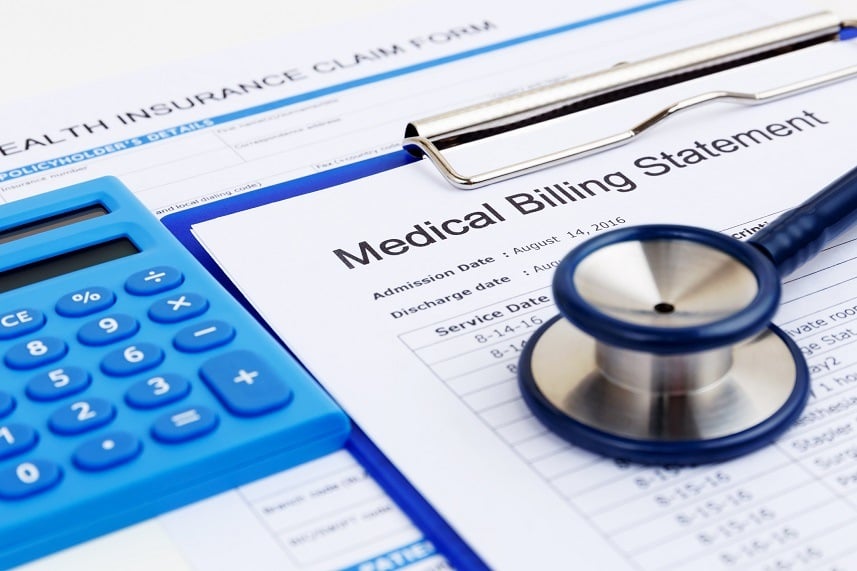 Higher health care costs will make those few extra dollars disappear.
Though this part mostly flew under the radar, the GOP tax plan included a repeal of the Obamacare individual mandate. That will lead to 13 million people moving off health care coverage.
Naturally, when young people drop out of insurance pools, that leaves the older (i.e., sicker) generations, which means higher costs for all. But Americans aged 50-65 face increases of $1,500 on average, beginning at the end of 2018.
Check out The Cheat Sheet on Facebook!