3 Newsworthy Biotech Stocks: BioDelivery, CytRx, TG Therapeutics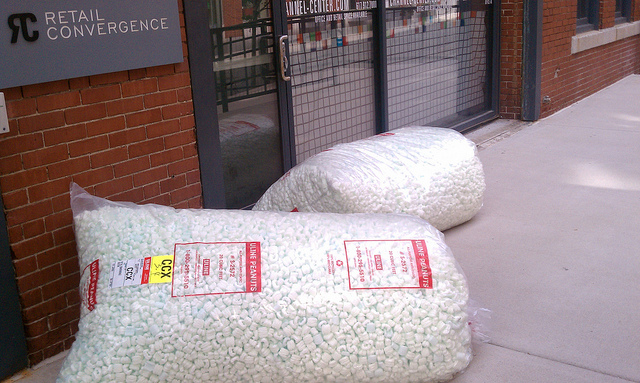 Over the past few weeks, there have been a significant number of important announcements in the biotechnology industry. Three companies that have released extremely important news that investors should be aware of are BioDelivery Sciences (NASDAQ:BDSI), CytRx Corp. (NASDAQ:CYTR), and TG Therapeutics (NASDAQ:TGTX).
BioDelivery Sciences is a specialty pharmaceutical company that is leveraging its patented drug delivery techniques to develop and commercialize new applications of proven therapeutics. The company is focused on the areas of pain management and addiction. After the market close on January 23, BioDelivery Sciences announced positive top-line results from its pivotal Phase 3 trial of BEMA Buprenorphine in opioid-naive patients. The company is developing BEMA Buprenorphine for the treatment of moderate to severe chronic pain in patients that require opioid therapy.
Shares of the company jumped by more than 50 percent after the announcement but have since cooled off. That being said, the share price of BioDelivery Sciences is still higher than the pre-announcement share price by nearly 26 percent. The positive results from the Phase 3 trial mean that the company will receive a $10 million milestone payment from its partner, Endo Health Solutions (NASDAQ:ENDP). The company is also evaluating BEMA Buprenorphine in opioid "experienced" patients and expects to announce results from the Phase 3 trial later this year. If successful, investors can anticipate another large milestone payment to BioDelivery Sciences.
A second company that announced news recently is CytRx Corp. CytRx Corp. is a biopharmaceutical research and development company specializing in oncology. The company is focused on the development and commercialization of aldoxorubicin, its improved version of the widely used chemotherapeutic agent doxorubicin.
On Friday, CytRx announced that it was issuing 11.5 million shares at a price of $6.50 each. This offering will raise $75 million, which the company plans to use to fund all its aldoxorubicin trials and for general corporate expenses. Understandably, shares of CytRx slid by 13 percent after the announcement as short-term investors likely cashed out. However, the news is encouraging for all investors. As of Monday, with the additional shares outstanding in CYTR, its market cap has increased to approximately $385 million.
For the third quarter ended September 30, CytRx had approximately $23 million in available cash. Then, in early October, the company raised $24.1 million (after fees). The newly announced secondary offering will give the company a total of $122.1 million in available cash, not including the money the company has spent between September and now. That amount of cash will be sufficient to fund its pivotal global Phase 3 trial in soft tissue sarcomas and expand its burgeoning clinical drug development pipeline for additional cancer indications.
Investors were probably caught off guard by this secondary, but the fact of the matter is that it is better to raise cash when you can rather than when you need to. Shares of CytRx were trading in the 2s for much of 2013. Thanks to highly statistically significant data for aldoxorubicin in its global Phase 2B trial for first-line soft tissue sarcoma, the company's share price has surged, which presented it with an opportunity to raise cash on terms favorable for everyone.
A third company generating some buzz in the marketplace is TG Therapeutics. TG Therapeutics is a clinical-stage biopharmaceutical company focused on the acquisition, development, and commercialization of medically important pharmaceutical products for the treatment of cancer and other underserved therapeutic needs. The company is currently developing two therapies targeting hematological malignances:
TG-1101: A glycol-engineered monoclonal antibody that targets a specific epitope on the CD20 antigen found on mature B-lymphocytes.
TG-1202: A orally available PI3K delta inhibitor.
Oncology-focused companies have seen their share prices surge over the past year as investors continue to speculate that small-cap biotechnology companies will be the ones to advance medicine to a point that was never thought possible just a few short years ago. Although TG Therapeutics has underperformed the biotechnology sector over the past year, investors have enjoyed a nice boost over the past 1.5 months. Shares have soared by approximately 70 percent over the past month.
The reason for the dramatic surge was unclear, but it appears the price spike was due to the 7.1 percent passive stake that Bridger Management reported early Friday morning. Based on the company's shares outstanding of 33.5 million, that would mean Bridger Management accumulated roughly 2.38 million shares of the company. At the current market price, that investment is worth more than $14 million. That certainly should give TG Therapeutics investors a reason to hold on tight to their shares.
James Ratz is a portfolio manager with Zebra Capital, based out of Los Angeles. He focuses on providing actionable information to investors of all levels.
Don't Miss: The Ultimate Cheat Sheet to the Paleo Diet.