3 Proven Ways to Boost Your Retirement Confidence
Retirement was once seen as a period of freedom and leisure. After a lengthy amount of time spent in the workforce, rest and relaxation was virtually guaranteed in some capacity. However, that concept is dissolving as the global economy continues to change. People around the world lack confidence that their retirements will be comfortable.
There is widespread doubt when it comes to a traditional retirement. One-third of employees are pessimistic about having enough money to live on in retirement, while just 19% are "very" or "extremely" confident they will be able to fully retire with a lifestyle that is considered comfortable, according to research from Transamerica Center for Retirement Studies (TCRS.) In fact, only 18% expect to enjoy a better retirement than current retirees. The survey included 16,000 people from 15 different countries.
"Although economies are improving, continued pressures on retirement systems around the world are driving the need for individuals and families, employers, and policymakers to change the way they view retirement," said Catherine Collinson, president of TCRS. "We live in a time in which it is vitally important to find ways to help people achieve a financially secure retirement."
Let's take a look at three simple ways to improve your chances at a comfortable retirement.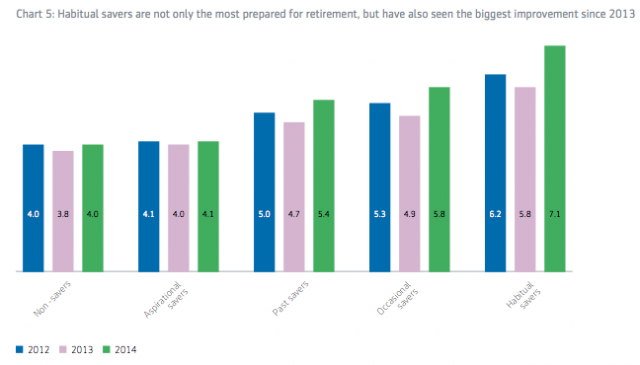 1. Save
The most obvious answer is not always the easiest to execute. Placing money aside on a regular basis for retirement may seem like a daunting task, but "needs" must win over "wants" in order to build a comfortable financial future.
"A lack of money to save explains why many people are not saving enough for retirement," said Collinson. "It's not surprising that many say a pay raise would help them save more. What is surprising, our research found, is that simplifying the decision-making around the process of saving can also help increase savings rates."
Automatic enrollment is an employer-sponsored retirement plan feature that is gaining traction. The employer sponsoring the plan sets a default contribution rate as a percentage of its employees' annual pay at the time of enrollment. The action requires no effort from employees, but they are still able to opt out or change contribution amounts if desired. Globally, 63% of workers find the notion of automatic enrollment to be appealing, with an even higher response rate of 69% among American workers.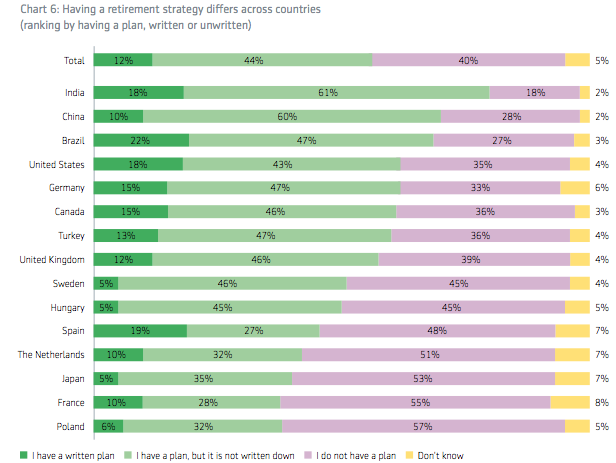 2. Make a plan
One of the best ways to tilt the odds of a comfortable retirement in your favor is to create a financial plan. Your plan should include short-term and long-term goals. Keep in mind that goals should be easily measured and obtainable.
What kind of a retirement do you really want? Among other things, you will need to decide how much income will go toward debt, savings, and retirement each month in order to accomplish those goals. No one cares about your money like you do, but if you need help building a plan, don't be afraid to seek out professional advice from a well-researched financial planner.
"Proper planning is critical for achieving retirement readiness," said Collinson. "It is nearly impossible to reach a destination without a roadmap and navigational tools. Workers can improve their retirement outlook by doing their homework, formulating savings goals, seeking expertise when needed, and creating a solid plan."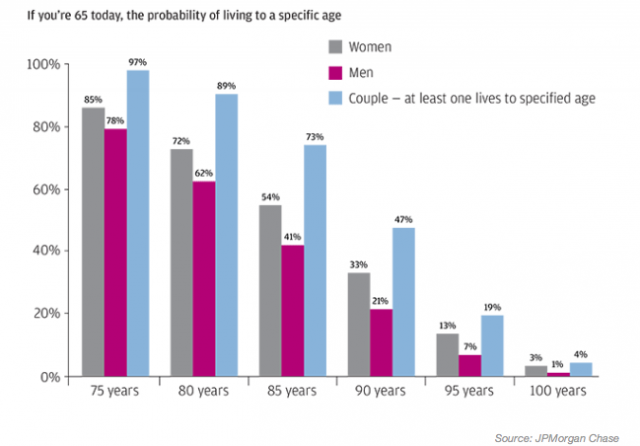 3. Be flexible
You need to be flexible with your finances and retirement plan, because over the course of several decades, life has a funny way of surprising your wallet. The stock market will not always provide stable returns each year, you may not always be employed, house prices do not always climb higher, and odds show you will probably live much longer than previously thought, exposing you to more of life's volatility.
As you near the typical retirement age, the probability of you living for another decade or two is remarkably high. Men aged 65 today have a 78% chance of living another 10 years, while women have an 85% chance. Interestingly, the odds of a long life increase dramatically for couples. In fact, couples aged 65 today have an astounding 97% chance that at least one of them lives another 10 years and an 89% chance that one experiences their 80th birthday. It almost comes down to a coin flip that at least one person in the relationship lives to 90.
More From Personal Finance Sheet: