3 Things You Can Do to Improve Your Retirement Nest Egg
Saving for retirement continues to be a major challenge for people across the world. Life events, higher living costs, and debt can all make the process seem nearly impossible, but a few simple steps can help your chances at making retirement a reality.
Planning properly for retirement is a global problem. On average, people expect retirement to last for 18 years, but only estimate their savings to last for 10 years, according to the latest Future of Retirement report from HSBC, which is based on research from more than 15,000 people across 15 countries. The eight-year difference between retirement longevity and savings is especially concerning since health and other related costs typically rise in the second half of retirement.
Simon Williams, HSBC Group Head of Wealth Management, explains, "Many people are still not saving adequately for old age – and the shortfall has got worse. The economic downturn has affected the level of retirement savings for one in four people, storing up problems for the decades to come."
Here are three basic steps to improve your chances at retirement, according to the HSBC report. These may seem elementary, but the numbers show that people need every bit of help they can get.
1. Get real and place savings priorities in order
For most people, the day will come where they can no longer earn a paycheck. This may come as the result of health or some other financial hardship, but anticipating life events can go a long way in protecting assets. According to HSBC, older people are more likely to sell their assets when faced with a serious financial problem. 37% of those 65 and older plan to use retirement savings and investments, while 24% said they would sell their main home. 21% would sell a second home, and 26% plan on moving into a smaller home. If these options are available to you in retirement, the financial hardship becomes more manageable.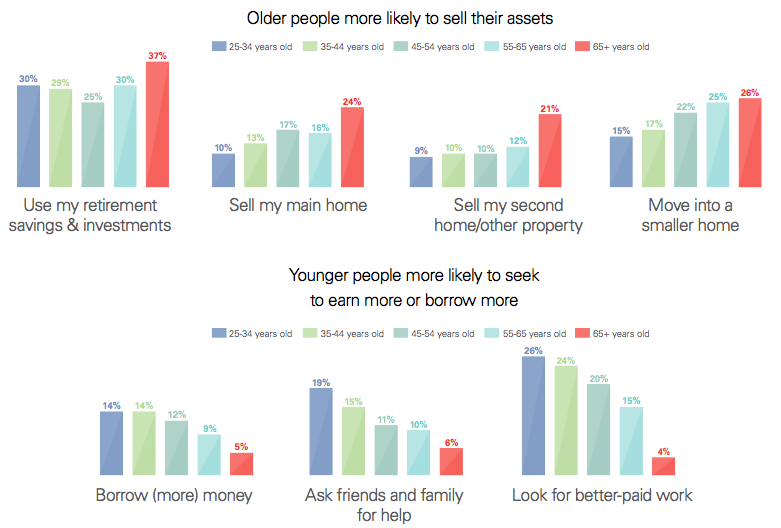 Placing money aside for retirement may seem like a daunting task, but "needs" must win over "wants." Nearly half of people in the study have never saved for retirement. 26% claim they simply cannot afford to save for retirement, while 43% of people said they would rather save for a holiday than for retirement if only one option was available.
2. Make a plan and save regularly
On the positive, 77% of people have some kind of financial plan. However, 16% have never planned for retirement. Those with a financial plan in place save the most for retirement. Not including money put toward mortgage payments or home improvements, people with no financial planning save an average of $77 per month. Those with some kind of informal planning such as "my own thoughts" or "my own approximate calculation" save an average of $335 per month.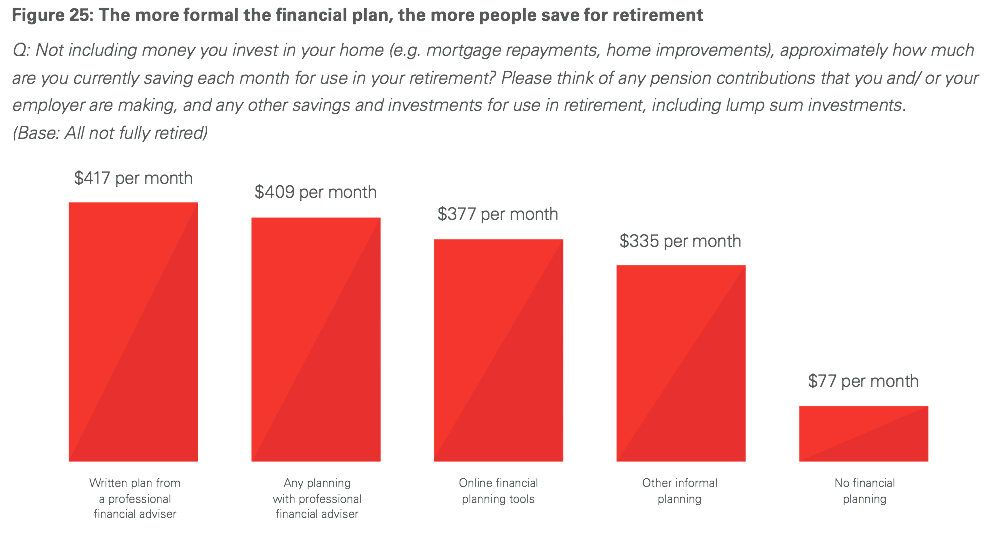 Saving on a regular basis is key to building a bigger nest egg. Regular savers polled in the study accumulated an average of $168,099 in retirement savings and investments, compared to only $86,529 by those who only save from time to time. Many savings and retirement plans now offer automatic contribution options to make the process easier.
3. Get professional help
Naturally, you are the person who cares the most about your money, but seeking the help of a well-researched and professional financial advisor can greatly improve your chances of retiring. Respondents with average incomes who use professional financial advice when planning for retirement have the greatest levels of retirement and other savings. Those who had a financial plan in place with a professional had so far accumulated $203,228 in retirement savings, compared to only $98,005 among those without a financial adviser.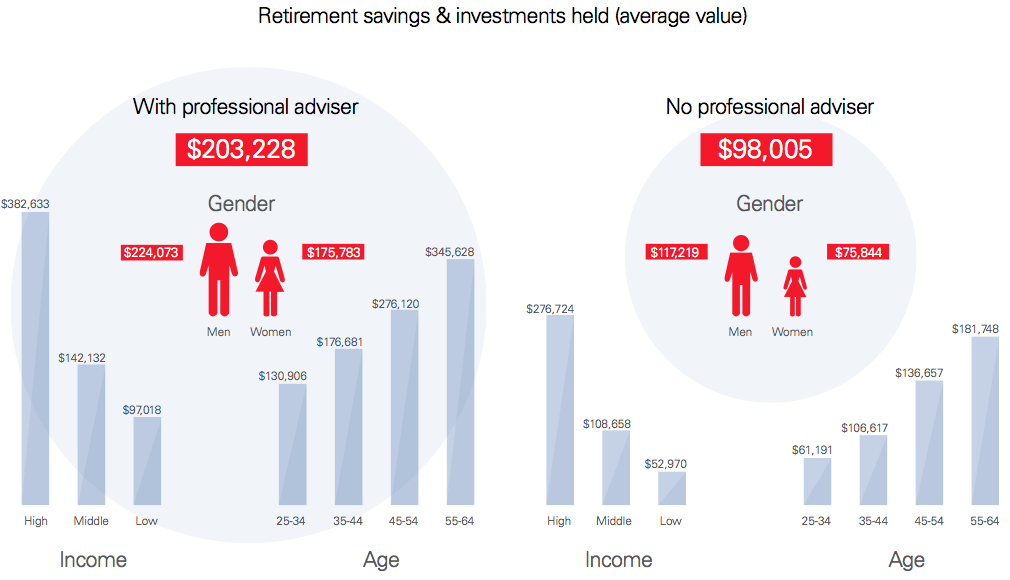 HSBC explains:
Any form of financial planning, whether formal or informal, on average has a positive causal impact on encouraging people to save more for retirement. The planning premium is greater where people undertake more formal types of financial planning, especially involving a professional financial adviser. Where a person's financial plan included seeking professional advice, 55% responded by saving more. This increased to 59% where the advice was backed up with a written plan.
More from Personal Finance Cheat Sheet: