3 Telecom Stocks Seeing Action: AT&T Declares a Dividend, Sprint's Push for Rivalry, T-Mobile's New Phones
AT&T (NYSE:T): AT&T has declared a 45 cents per share quarterly dividend, in line with its previous dividends. It has a forward yield of 5.32 percent and is payable on November 1 for shareholders of record on October 10. It has an ex-dividend date of October 8.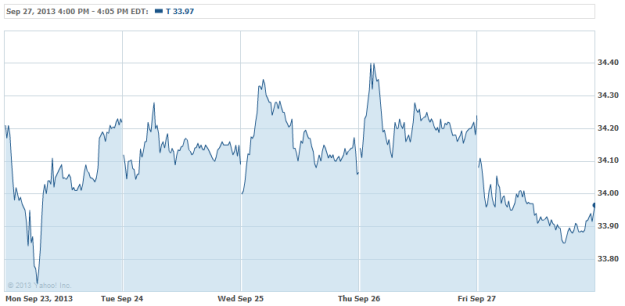 Sprint Corp. (NYSE:S): Sprint CFO Joe Euteneuer said Thursday that AT&T and Verizon (NYSE:VZ) — the two biggest names in the American wireless industry — needed more competition, backing up statements made by T-Mobile US (NYSE:TMUS) CFO Braxton Carter when he said that a merger between his company and Sprint would be the logical next step in the industry's consolidation. "When you get down to three comparable-sized players, you get much more effective competition," Euteneuer said.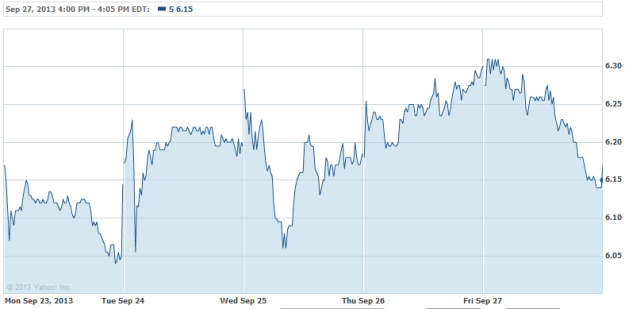 T-Mobile US (NYSE:TMUS): T-Mobile will soon be getting two new Android-powered smartphones courtesy of TCL, which owns the Alcatel nameplate. The One Touch Fierce and One Touch Evolve will soon be made ready for T-Mobile's network, and "are touted to offer an 'easy, out-of-box experience' with pre-loaded apps such as Nuance's Swype keyboard, and pre-configured home screens with the most essential apps and widgets.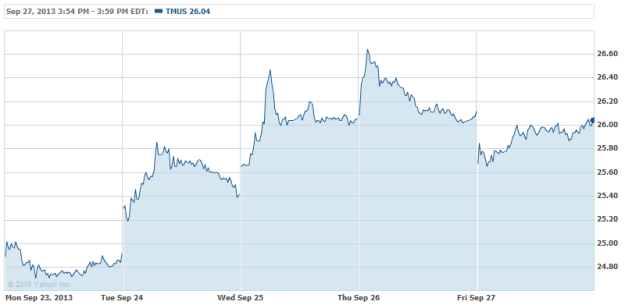 Don't Miss: Google Celebrates the Big 1-5 With a Revamped Search Engine