3 Telecom Stocks Seeing Action: AT&T Eyes Tower Sale, Moody's Hits Telecom Italia Debt, T-Mobile's Bonds
AT&T (NYSE:T): AT&T is apparently near an agreement to sell its wireless towers to Crown Castle International Corp., which, although the terms are not finalized, could pull in $5 billion. The proceeds would help strengthen AT&T's balance sheet as it embarks on a $14 billion journey to upgrade its wireless network, plans a stock buyback that may top $11 billion, and considers acquisitions in Europe, Bloomberg reports.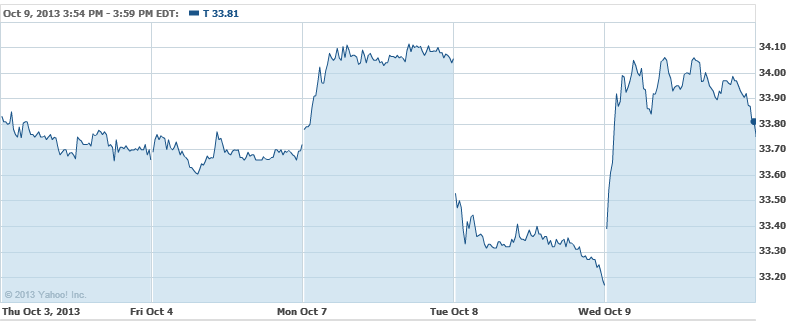 http://www.cheatsheet.com/wp-admin/post.php?post=541916&action=edit
Telecom Italia S.P.A. (NYSE:TI): Moody's has cut Telecom Italia's debt from Baa3 to Ba1, or junk status, "primarily because the recent resignation of the CEO has increased uncertainty regarding the company's ability to strengthen its balance sheet sufficiently to mitigate the declining trend in its domestic revenues and EBITDA," Carlos Winzer, Moody's senior vice president and the lead analyst for Telecom Italia, said.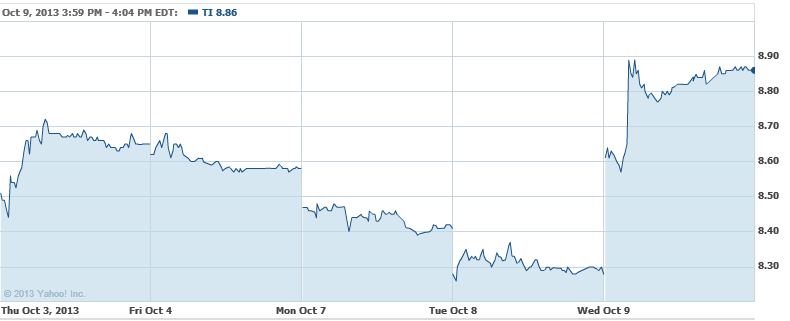 T-Mobile US (NYSE:TMUS): T-Mobile parent Deutsche Telekom moved $5.6 billion of T-Mobile notes in five parts, a substantial 81 percent more than the American wireless carrier had initially said would be sold. The telco sold $1.25 billion of 6.542 percent notes due 2020, to yield 460 basis points more than similar-maturity Treasuries, and $1.25 billion of 6.731 percent debentures that mature in 2022, to yield 444 basis points more than benchmarks, Bloomberg reports.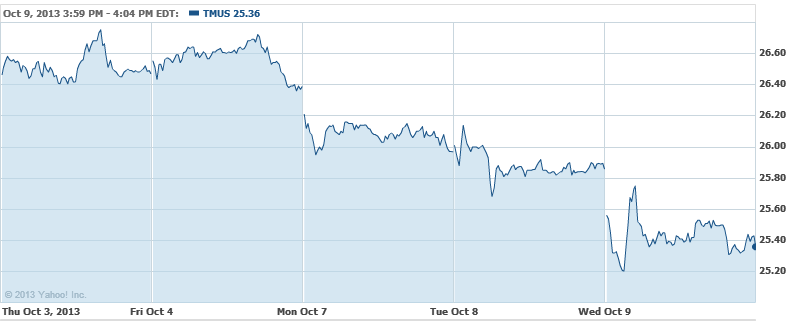 Investing Insights: Is Alcatel-Lucent Poised to Move Higher?