3 Telecom Stocks Seeing Action: AT&T Gets Lumia 925, Sprint May Outperform, Verizon's Moto X Release
AT&T (NYSE:T): Nokia's new Lumia 925 will be launching at AT&T stores on September 25th, for $99.99. CNET Reviews editor Jessica Dolcourt gave the Lumia 925 four stars out of five, or an "Excellent" rating, saying that it "delivers a high-end Windows Phone experience." The 925 offers a 4.5-inch AMOLED WXGA touchscreen and 1.5GHz dual-core Snapdragon processor, while AT&T will carry an exclusive black version of the phone.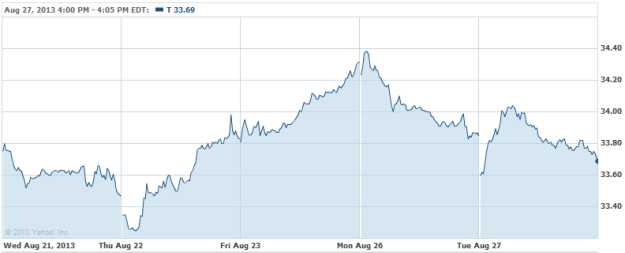 Sprint (NYSE:S): After meeting with Sprint's senior management, Wells Fargo thinks that the company's results for the second half of 2013 are likely to be messy. However, the firm contends that the company is beginning to improve its competitive positioning and marketing message. The firm added that Sprint's margins are poised to expand and keeps an Outperform rating on the shares.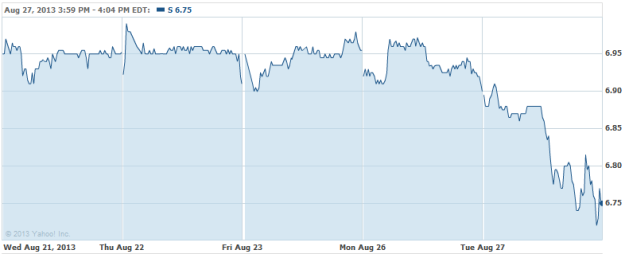 Verizon (NYSE:VZ): Verizon announced that the Moto X smartphone, equipped with Verizon's 4G LTE service, will be available for online purchasing starting this Thursday, August 29th. The Moto X will cost around $200 if bought with an accompanying contract. The phone is expected to hit brick and mortar stores within a few weeks of its online release date.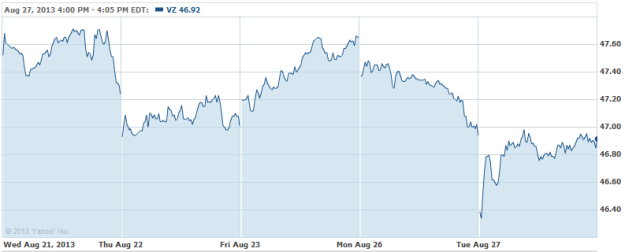 Don't Miss: Can AT&T's New High-Speed Internet Help it Catch Up With Comcast?