3 Telecom Stocks Seeing Action: AT&T Grows Its Flock, Sprint's iPad Pricing, Verizon's Lawsuit Woes
AT&T Inc. (NYSE:T): AT&T shares are trading around flat in the wake of the telco's quarterly report, which saw 363,000 wireless postpaid net adds in the third quarter, down from 551,000 in the second quarter and 398,000 from the first quarter. However, new Aio and GoPhone service plans spurred AT&T's prepaid net adds to 192,000, up from 11,000 in the quarter previous. In other businesses, 655,000 U-verse Internet subscribers and 265,000 U-verse TV subscribers were added versus the 641,000 and 233,000 in the last quarter, pushing the total U-verse subscriber base above 10 million.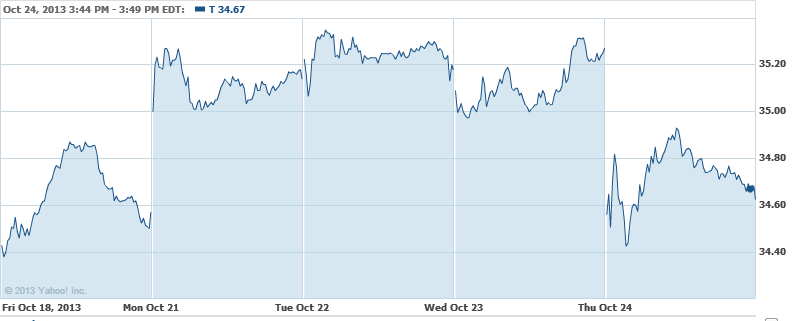 Sprint Corp. (NYSE:S): Sprint has announced its pricing plans for obtaining data on the newly unveiled iPad Air and iPad Mini devices: 100MB of data will run $10 per month, with prices escalating all the way up to nearly $80 per month for a 12GB plan. The devices and the plans are projected to be available for purchase through Sprint at the start of the November.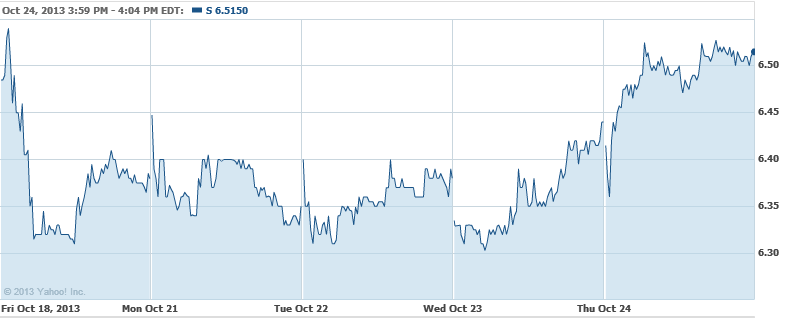 Verizon Communications (NYSE:VZ): Verizon was sued for mismanagement concerning a fine levied by the Federal Communications Commission on overcharges, Bloomberg reports. Several years ago, the company allegedly attached $2 fees to the bills of a number of customers for no reason, which goes against FCC guidelines. The company had to pay a $25 million sum to the FCC to end the investigation in 2010.
Don't Miss: Is Apple Looking Good Again?